Last posted Jun 28, 2009 at 12:27PM EDT. Added Jun 25, 2009 at 04:05PM EDT
9 conversations with 4 participants
It holds entries that aren't memes, we keep them there so other people don't make the same mistakes.
its where we put deadpool because he's too awesome to mingle with the other meme's
fyi, i herd he's getting his own movie.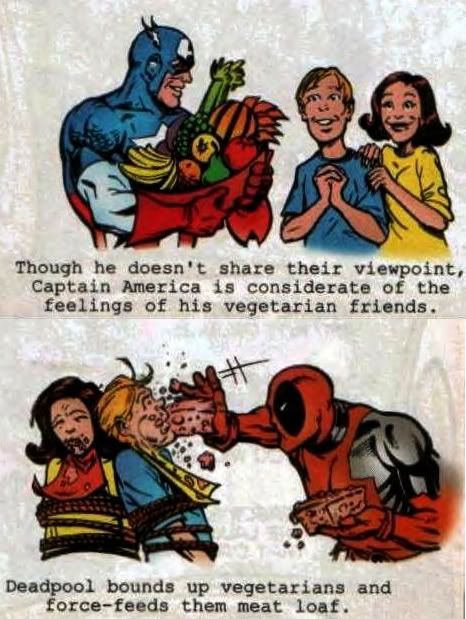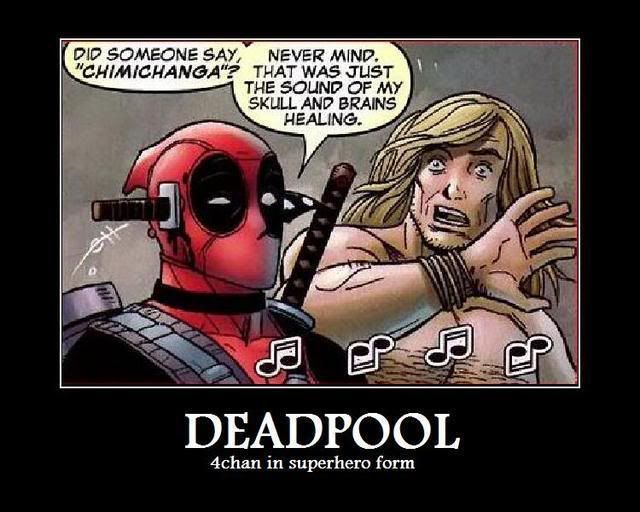 So cool.
So, it's basicly a pool of lost hopes and dreams? :D
lol. its where submissions go that arn't memes,
NSFW = not safe for work
^Thanks James. Boy am I stupid, considering those were the ones that were mildly inappropriate