PROTIP: Press 'i' to view the image gallery, 'v' to view the video gallery, or 'r' to view a random entry.
This submission is currently being researched & evaluated!
You can help confirm this entry by contributing facts, media, and other evidence of notability and mutation.
About
Bartolo Colón At Bat is a photoshop meme based on an image of the New York Mets pitcher in an awkward batting stance screen-captured during a season match against the Washington Nationals in April 2014.
Origin
On April 2nd, 2014, Dominican professional baseball player Bartolo Colón made his debut appearance in the MLB National League as the starting pitcher for the New York Mets in the team's second season match against the Washington Nationals. During his six-inning pitch on the mound, Colón allowed three runs on nine hits in a 5 – 1 loss to the Nationals. In addition to his pitching duties, Colón also had to step up to the batter's plate, a rule of the game that he has long been exempt from under the American League's "designated hitter" provision.
In one of his chances at batting, Colón was seen on camera standing in an extremely slouched position, which soon caught the attention of Lana Berry[1] on Twitter:
crying pic.twitter.com/ACr8AshskV

— Lana Berry (@Lana) April 3, 2014
Spread
Within minutes of @Lana's tweet, Texas-based sports blogger @NickPants[2] responded to the screenshot with a photoshopped parody of Colón posing in the batting stance with a fishing rod next to a pond.
Lana</a> <a href="http://t.co/7BMXAdPw75">pic.twitter.com/7BMXAdPw75</a></p>&mdash; nick pants (nick_pants) April 3, 2014
By 11 p.m. (ET) that evening, a handful of photoshopped spoofs in which Colón is placed into other sports had surfaced on Twitter.[8] On the following day, the meme was picked up by numerous sports news sites, beginning with SB Nation[5], Sports Grid[4], Yard Barker[3] and USA Today's FTW blog[6], as well as the Major League Baseball's official Tumblr blog.[7]
Notable Examples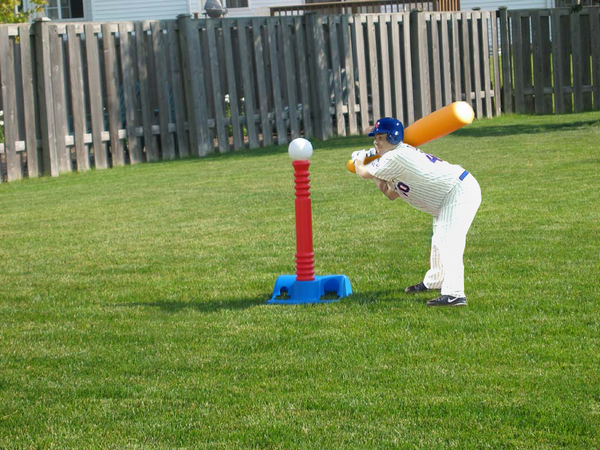 External References
Recent Videos
There are no videos currently available.
Facebook Comments