PROTIP: Press 'i' to view the image gallery, 'v' to view the video gallery, or 'r' to view a random entry.
Warning: This page contains material that may be considered not safe for work.
This submission is currently being researched & evaluated!
You can help confirm this entry by contributing facts, media, and other evidence of notability and mutation.
About
Beako (Japanese: ベア子) is a lolicon-oppising loli figure inspired by Backbeard[1], a major antagonist in a Japanese popular Yo-kai manga GeGeGe no Kitarō[2] written by Shigeru Mizuki. This loli girl, also recognized as a gijinka character of the Yo-kai, has been a famous moe character in the Japanese imageboard community Futaba Channel (2chan) since 2005 and she is also known as the de-facto mascot in the English-language anime/manga blog Sankaku Complex.
Origin
In around 2004, a photoshopped image of the American Yo-kai having a giant shadow with a single large eye began to be often used as a reaction image for yelling at lolicon[3] people in Futaba's /b/ (Nijiura) boards. The utterrance given to the image "Damn All You Lolicon!" (このロリコンどもめ!, Kono Rorikon Domome!) became to characterize Backbeard as the lolicon-opposing Yo-kai among Futaba users, and it also caused photoshop and exploitable memes featuring both Backbeard and this catchphrase on the Japanese largest imageboard.

"Damn All You Lolicon!"
Inspired by this Backbeard popularity on Futaba, a Japanese illustrator Torotei (とろてい) drew a loli girl as Backbeard's daughter and posted this character named Beako (ベア子) to his blog on September 11th, 2005.[4]
Spread
Beako was quickly brought into Futaba's /b/ boards, and she became to a popular mascot as well as her father. Many fan creations for this lolicon-opposing loli girl has been created by anonymous illustrators in Futaba, and the fandom for her has also spread to illustrators communities pixiv[5], Nico Nico Seiga[6] and deviantART.[7]
Furthermore, Toronei has continued posting four-frame comic strip series for Beako to his web page[8] and releasing Beako doujin comics anually at the anual Futaba fan convention since 2006. The title of this manga Backbeard-sama ga Miteru (バックベアード様が見てる; lit. "Backbeard Watches Over Us"; abbr: ベア見て, Beamite) is a parody for Maria-sama ga Miteru.[9] In his official manga series, Beako is depicted as a dojikko[10] who always observes lolicon people and tries reclaiming them from the sick. Additionally, several official Beako figures were released from Pink Company under authorization of the author.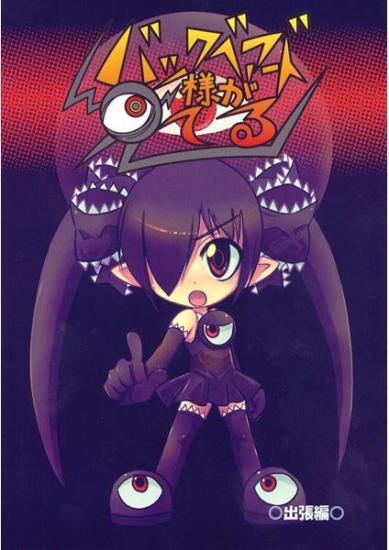 Left: Torotei's Comic Book Art Cover | Center & Right: Official Beako Figures
Meanwhile in the outside of Japan, English Japanese blog Sankaku Complex has become the base for Beako[11] and lolicon pictures[12], and so Beako has become the de facto mascot of the blog site.
Reaction from the Official
In the episodes of the 5th season of GeGeGe no Kitaro TV anime series aired in 2007, Backbeard showed up with a loli witch girl Zambia (shown below, left). And in an official Neko Musume[13] illustration published on a Japanese moe magazine Megami Magazine in February 2008, Backbeard is peeping that loli cat girl from the behind (shown below, right). It's said that these are homage from the anime staffs to Backbeard's online fame and Beako.
Various Examples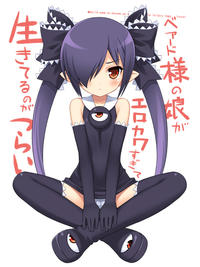 Search Interest
External References
Editor's Note: Registration is needed to browse the original videos/illustrations listed in this section.
Recent Videos
There are no videos currently available.
Facebook Comments