PROTIP: Press 'i' to view the image gallery, 'v' to view the video gallery, or 'r' to view a random entry.
This submission is currently being researched & evaluated!
You can help confirm this entry by contributing facts, media, and other evidence of notability and mutation.
About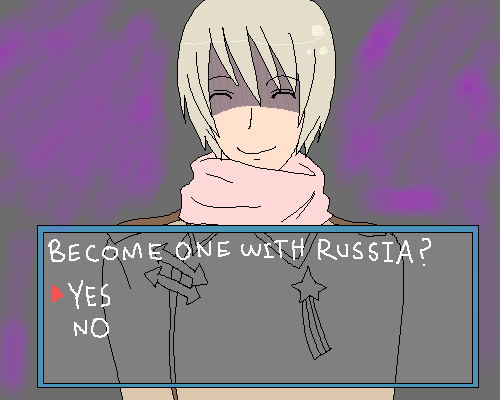 Become One With Russia is a meme that was inspired by the anime Axis Powers Hetalia. The meme encompasses many mediums, all of which bear the same question "Become One With Russia?"
Origin
In the original webcomics, published by Hidekaz Himaruya in 2006, Russia's sister Belarus was obsessed with her brother, stalking him and repeatedly saying "Marriagemarriagemarriage…" over and over again. Although Russia seems to intimidate the other countries, his sister seems to be the only one who can intimidate him. One of the things she says she wants is to 'become one' with her brother. She demonstrates this in episode 42 in the second season of the anime, where she breaks down Russia's door in an attempt to get him to marry her. Eventually, fans took this one creepy phrase and turned it inside out, twisting the meaning so that Russia is the one who asks others to 'become one' with him. Now most of the fan works relating to the phrase are of Russia asking others to become one with him.
Spread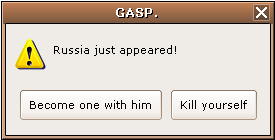 After the release of the anime in early January of 2009, fans began to upload their own version of the meme. They came in a wide variety of mediums, such as demotivational posters, videos, comics, cosplayers, etc.
Examples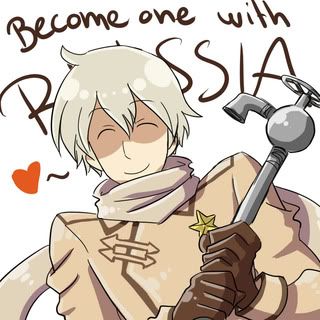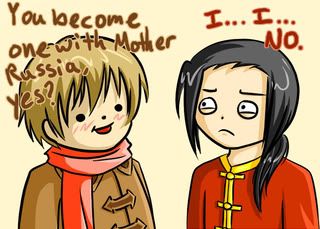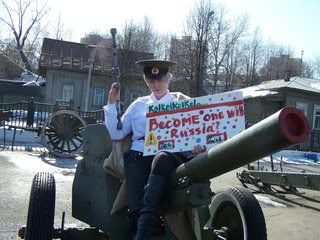 Facebook Comments