PROTIP: Press 'i' to view the image gallery, 'v' to view the video gallery, or 'r' to view a random entry.
This submission is currently being researched & evaluated!
You can help confirm this entry by contributing facts, media, and other evidence of notability and mutation.
About
"Cena Wins Lol" is a phrase, taking a jab at the predictability of the WWE professional wrestler's John Cena's matches, which most of the time result in his victory.
Origin
The earliest archived usage of the phrase was on April 4th, 2011, on 4chan's /a/ (Anime & Manga) board[1], though it is rumored that it may have originated around 2010 from various pro-wresting discussion boards, like 420chan's /wooo/ board.
Spread
On July 16th, 2011, an IGN forum user named Arcade_West posted an image macro of WWE CEO Vince McMahon, with a caption "Cena Wins Lol" (pictured below, left)[2]. The image had spawned several edits, and was even used as a poster, during one of the shows (pictured below, right).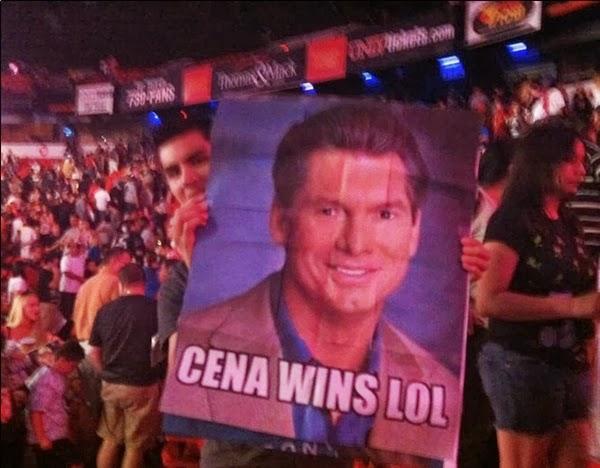 On October 28th, 2013, a Facebook page named WWE Memes posted a comment saying "Cena wins lol"[3], which as of late March, 2014, the post had gotten 296 likes. The phrase is often used in the professional wrestling community, mostly aimed at the predicable nature of John Cena's matches. It has also spawned several image macros and gifs, most of them including the likeness of John Cena or something else WWE-related.
Notable Examples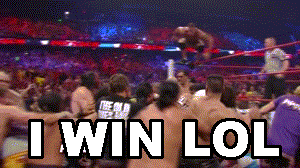 Search Interest
External References
Recent Videos
There are no videos currently available.
Facebook Comments