PROTIP: Press 'i' to view the image gallery, 'v' to view the video gallery, or 'r' to view a random entry.
This submission is currently being researched & evaluated!
You can help confirm this entry by contributing facts, media, and other evidence of notability and mutation.
About
Dude Come On is a rage comic character used to convey a nonplussed reaction.
Origin
According to the Reddit rage face timeline[2], the first appearance of the face comes from a comic titled "What's your favorite color? aww come on…." posted on the f7u12 subreddit on July 1st, 2010. In the post, several Redditors referred to the face as "dude come on."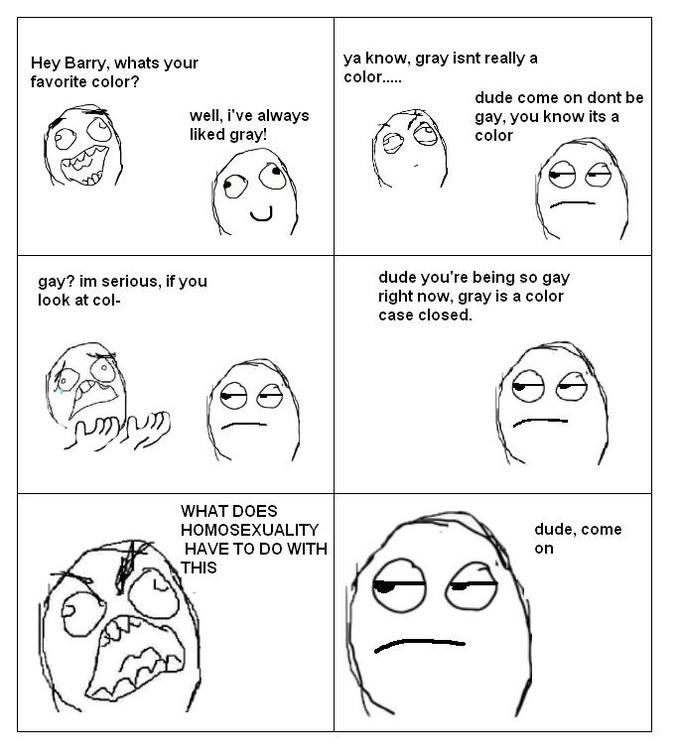 Spread
The following day, the face was used in a rage comic posted by Redditor stresscheese.[3]

External References
Recent Videos
There are no videos currently available.
Facebook Comments