PROTIP: Press 'i' to view the image gallery, 'v' to view the video gallery, or 'r' to view a random entry.
This entry has been rejected due to incompleteness or lack of notability.
To dispute this DEADPOOL flagging, please provide suggestions for how this entry can be improved, or request editorship to help maintain this entry.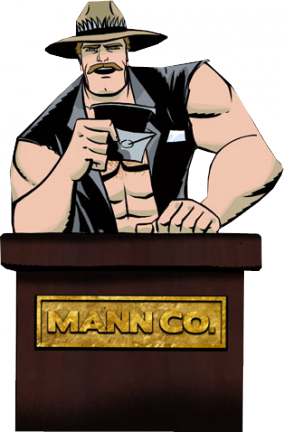 The First Annual Saxxy Awards was a contest held amongst the community to create a replay in order to earn "the most prestigious virtual award in combat filmmaking: a foot-high bust of an almost entirely naked Australian man." The competition was announced alongside the Replay Update.
Promotional Video
The Rules
"Please keep entries to under a minute, and at a resolution of at least 720p. Only entries created between 12:00:00 AM GMT, Thursday, May 5th, 2011 and 11:59:59 PM GMT, Thursday, May 19th, 2011, and submitted by 11:59:59 PM GMT, Thursday, May 19th, 2011[1], will be considered.
Only one entry per category per Steam user will be considered. If you submit multiple entries in a single category, the last entry submitted by the deadline will be considered, and the others will be ignored. Entries by multiple authors are allowed.
No entries containing copyrighted materials (outside of Valve's IPs) will be considered. Materials (.DEM files, for example) may be requested to prove original authorship.
The use of external software in the creation of entries is permitted in all categories. However, the Replay renderer MUST be used for initial TGA/WAV data if an external editor is used, OR if rendering an entry from within TF2. Video Preset "Maximum" MUST be used, regardless of whether you are rendering a movie from TF2 or raw TGAs and a .WAV.
-- Saxxy Awards page
Voting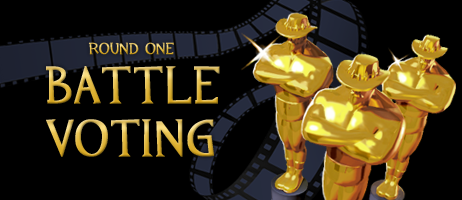 At 11:59:59 PM GMT, Friday, May 20th, 2011, the Saxxy Awards submission period ended, and Francis the Talking France opened the official voting for the best videos.
At the Battle voting page, the user was given two videos of the selected category, and could vote for their preferred one. The given videos were randomly chosen, and new ones were selected after each vote. Voting was only available to Steam account holders that owned Team Fortress 2, and a given user could only vote a maximum of one hundred times per day. The Battle voting round of the Saxxy Awards voting process officially ended at 4:30 PM PST, Thursday, May 26th, 2011.
Finalists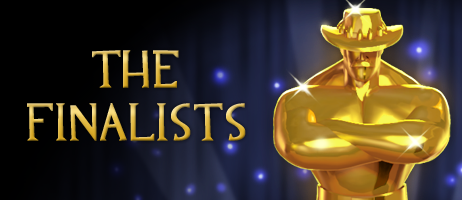 The Finales voting stage began at 3:10 PM PST, Thursday, June 2nd, 2011. Unlike at other awards shows, where the winners are necromanced by magicians, the Saxxy Award winners in all twenty categories were selected by Steam community members, through the nominees page. Each player was allowed one vote per category. Players were able to change their vote until the voting period ended at 11:00 AM PST, Monday, June 6th, 2011.
The Awards Show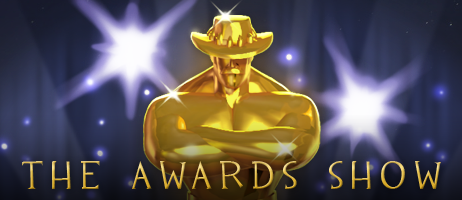 At 5:35 PM PST, Monday, June 6th, 2011, the Awards Show was announced on the official blog. Hosted by Saxton Hale, The First Annual Saxxy Awards Show LIVE aired at 3:00 PM PDT on Wednesday, June 8th. The Award Show lasted one hundred minutes, as specifically stated during the post. There were 20 categories, with a Saxxy awarded every five minutes.
The winners were the following:
Most Inventive Kill – [LapFox] The Limie One and [LapFox] Derpy Engie
Best Mid-air Murder – Q. and Quark
Biggest Massacre – tF
Funniest Replay – ArseGravy and Post Lamp
Best Getaway – Goronix
Best Revenge – Kaedechtu
Mostest Pwnage – Maso
Most Heroic – .G(omez)
Best Set Design – WilliamBoo
ONEHOSTAGEEVERYHOUR
Best Team Costume – CloverNoodle, DarthZ, Hamz The Gentle Manne, Beep, Legion, Fire on the Mountain, and Moby The Duck
Best Original Soundtrac – Zoolooman, Juno, and rallyk
Best 30 Second Trailer – Super Paper Smash Mansion Kart and Aperture Flicky
Best Coordinated Combat – JulianosTheGreat
Most Dramatic – OneOfThoseDays and Damone
Best Cinematography – Sauctaliens
Best Editing – Heeere's Johnny
Most Epic Fail – rage
Most Extreme Stunt – [
RMF

]

RIKUSYO
Players' Choice – jig
Best Overall Replay – xlr105 Chicken Eater
Winners Reactions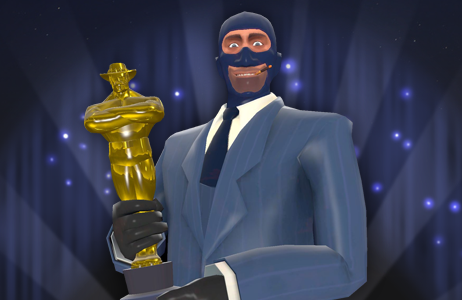 WilliamBoo
ONEHOSTAGEEVERYHOUR
CloverNoodle

rage

[
RMF

]

RIKUSYO



jig

Update history
May 5, 2011 Patch (Replay Update)
Launched the First Annual Saxxy Awards.
May 19, 2011 Patch
Extended the Saxxy contest deadline to 11:59:59 PM GMT, Friday, May 20th, 2011
June 8, 2011 Patch
Removed the Saxxy Awards promotion on the main menu.
Recent Videos
There are no videos currently available.
Facebook Comments