PROTIP: Press 'i' to view the image gallery, 'v' to view the video gallery, or 'r' to view a random entry.
This submission is currently being researched & evaluated!
You can help confirm this entry by contributing facts, media, and other evidence of notability and mutation.

Background
On January 12th, 2012, Brazilian social columnist Gerardo Rabelo announced his housing development project in a TV advertisement. The 30-second commercial begins with Rabelo introducing his construction plan in the northeastern region of João Pessoa, then it segues to a scene where Rabelo and his family members are gathered together in a living room, at which point he explains that all of his family will be attending the launching event, except his daughter "Luiza, who is in Canada."
Notable Development
Rabelo's mention of his daughter Luiza was largely seen as random and corny by many viewers across the country. According to local reports, the commercial's producers apparently insisted on using his daughter's name because they thought viewers would react curiously to Luiza's whereabouts, though it has been disputed by other bloggers as an unintentional display of kitschy traditionalism by tying in his family's well-known stature behind the project.
Online Reaction
The advertisement was uploaded online by YouTuber giraleomundo[1] on the following day and the Twitter hashtag #LuizaEstaNoCanada[2] quickly rose to a trending topic. Shortly after the upload, online chatters about the advertisement were picked up by numerous Brazilian internet blogs[5][6][7] and humor forums, as well as the Brazilian social networking sites Orkut[3] and Facebook.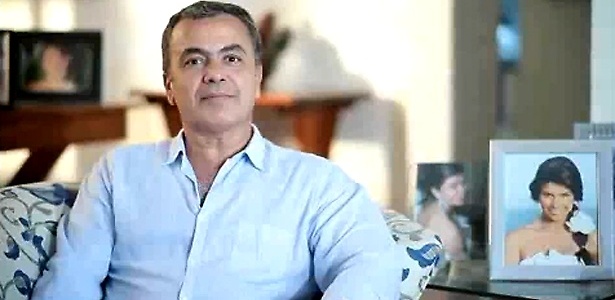 Meanwhile, the whereabouts of "Luíza" in Canada also became a hot discussion topic, with many netizens in Brazil asking for more information regarding the mysterious daughter. On the same day of the broadcast, Luíza (Twitter handle: @lumrabello), who has been attending a six-month exchange program in Barrie, responded to her sudden viral fame in shock and amusement.

"All But Luíza, Who is in Canada"
In the following week, the name of Rableo's daughter "Luiza" was cited more than 11,000 times on Twitter and the Brazilian news media dubbed the advertisement "the first Brazilian meme of 2012." The video's viral spread was further boosted by numerous Brazilian celebrities who were quick to post links to the video as status updates or parody statements that ended in "all but Luíza, who is in Canada." Notable celebrities include famous football players Ronaldo and Adriane Galisteu, as well as pop singer Lenine who referenced the phrase during a concert in João Pessoa.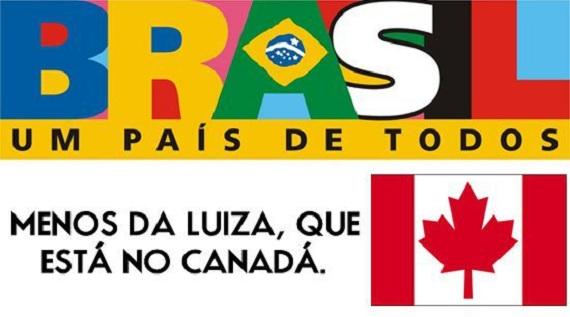 In addition, dozens of remixes and parody videos emerged on YouTube based on the original advertisement, as well as t-shirts emblazoned with the phrase "All But Luíza, Who is in Canada" and a single topic Tumblr called LuizaNoCanada.
Luíza's Return to Brazil
With the online attention still fixated on Luíza, her brother posted a message confirming her return at the end of the month via Twitter. As a result, a Facebook event page titled Recepção à Luiza que vem do Canadá[4] was created to greet her at Castro Pinto International Airport upon her return scheduled for January 31st. More than 8,000 people have signed up for the event. Despite the build-up of anticipation on Facebook, it was reported by the local media that Luíza returned to her home country a few days earlier.
"

"
Search Interest
External References
Facebook Comments