PROTIP: Press 'i' to view the image gallery, 'v' to view the video gallery, or 'r' to view a random entry.
This submission is currently being researched & evaluated!
You can help confirm this entry by contributing facts, media, and other evidence of notability and mutation.
Overview
#Shake4Mike is a Twitter hashtag campaign launched by British physiotherapist Kate Robertson in search of a bone marrow donor for her fiance Mike Brandon after he was diagnosed with acute lymphoblastic leukemia in March 2014. Accompanied by a selfie instruction for those who registered to take pictures of themselves while shaking their head, the campaign came to fruition in May after more than 7,000 people joined the register online.
Background
On March 17th, 2014, Mike Brandon, a man living in Bristol, England[1] was diagnosed with acute lymphoblastic leukaemia. Doctors told him he would need a bone marrow transplant by the end of June, and would need to find a compatible donor. On April 28th, 2014, Brandon's fiance Kate Robertson created the Twitter account Shake4mike[4]. The bio section explains:
"My fiance Mike has leukaemia. His only hope is to find a stem cell donor.
Join the donor register, shake your face at leukaemia."
The bio included a link to the campaign's Facebook page[3], which contained a link to the campaign's page on AnthonyNolan.org.[4] Anthony Nolan is a UK based bone marrow and stem cell register. The page urges people between the ages of 16 and 30 to register to increase the chance of finding a match.
The three step mission is outlined in the Twitter's icon:

Nominating Twitter friends to participate is reminiscent of other UK based photo fads Sellotape Selfies and neknominate. In less than a month the hashtag #Shake4mike[5] was tweeted out over 2,000 times.



Notable Developments
Brandon Finds a Match
On May 21st, 2014, the British magazine show One Show[7] announced a match had been found for Brandon. The next day the match was announced in a blog post on the Anthony Nolan website.[6] Robertson expressed relief in finding a match for Brandon, saying:
"It's been an incredibly difficult time so the relief we're feeling is overwhelming; a matching donor means that we can go ahead with Mike's bone marrow transplant. We know we have a rocky road ahead as a transplant is a serious procedure, but knowing there is a good match for Mike is a fantastic boost that we desperately needed."
In an update to Brandon's campaign page they encouraged people to keep registering to help the others still in need, explaining:
"Even though Mike has found a donor, there are others going through the same agonising wait. So Kate and Mike are calling on those aged 16-30 to join our register and help us find more matches, and save more lives. And they've hijacked Mike's love of a shakey-face selfie to help spread the word."
Media Coverage
On May 5th, 2014, The Daily Mail[9] published an article covering Brandon's search for a match and the hashtag campaign to find him one. On May 10th, The Telegraph[10] published an article titled "#Shake4Mike: 'I wanted to be his rock in return'." On March 13th, The Independent[11] reported the shake4mike campaign caused Anthony Nolan's registration to increase 650%. On May 22nd, Buzzfeed[8] published an article titled "Headshaking Craze Helps Woman Find A Stem Cell Donor For Her Fiancé," which followed the story from Brandon's diagnosis to finding his match.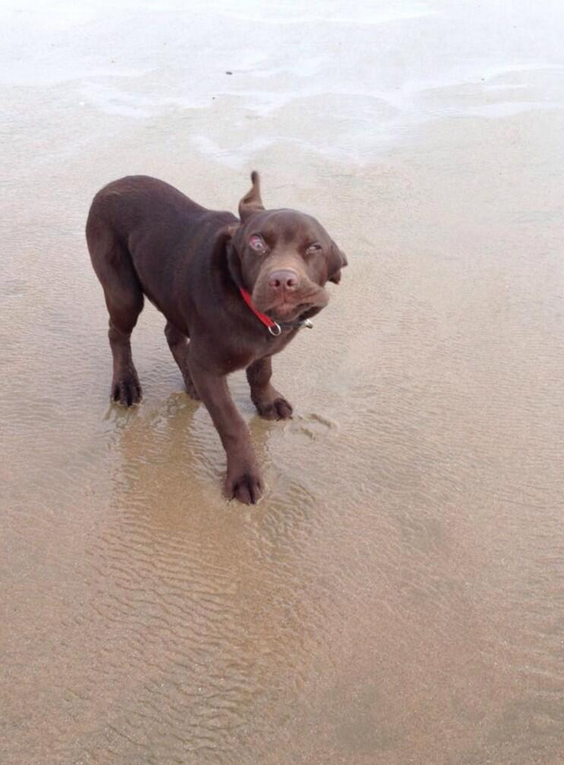 External References
Recent Videos
There are no videos currently available.
Facebook Comments