PROTIP: Press 'i' to view the image gallery, 'v' to view the video gallery, or 'r' to view a random entry.
This submission is currently being researched & evaluated!
You can help confirm this entry by contributing facts, media, and other evidence of notability and mutation.
Definition
An Idort, as described on /v/ – The Vidya, is someone who takes allegiance to both sides of a Console War by claiming that they own both consoles.
About
The term "idort" was coined from an MS Paint comic on /v/, where the term is mostly used. Though, it has spread to other video game forums as well.
Origin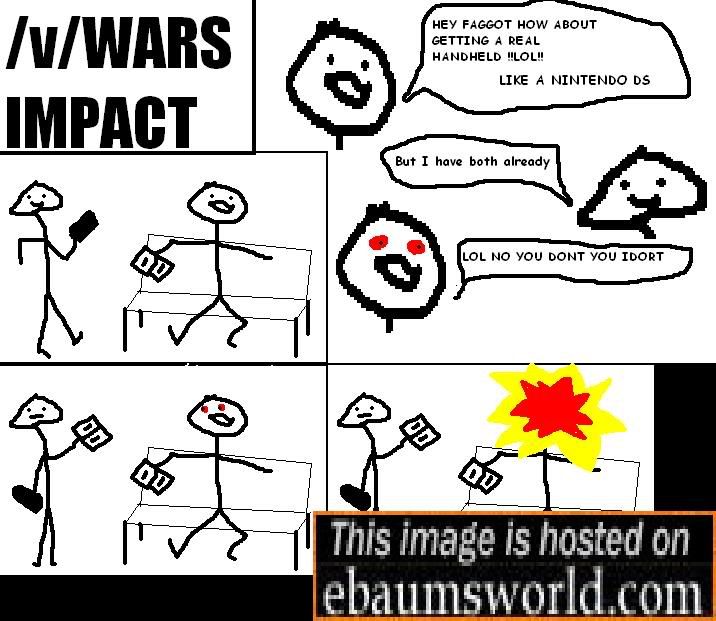 "LOL NO YOU DONT YOU IDORT"
Recent Videos
There are no videos currently available.
Facebook Comments