PROTIP: Press 'i' to view the image gallery, 'v' to view the video gallery, or 'r' to view a random entry.
This entry has been rejected due to incompleteness or lack of notability.
To dispute this DEADPOOL flagging, please provide suggestions for how this entry can be improved, or request editorship to help maintain this entry.
Life is hard as a parent. There's poop everywhere, you have to say no all the time, and you get told no all the time. But even harder is dealing with other parents. Sometimes, you just want to punch them in the face. Instead, let's make fun of them (and maybe ourselves a little too).

Aww, are you patting yourself on the back? I saw that.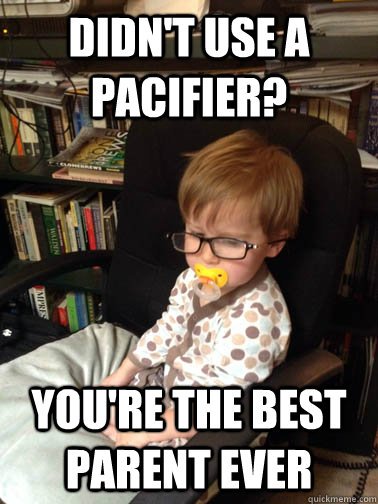 Recent Videos
There are no videos currently available.
Facebook Comments