PROTIP: Press 'i' to view the image gallery, 'v' to view the video gallery, or 'r' to view a random entry.
This submission is currently being researched & evaluated!
You can help confirm this entry by contributing facts, media, and other evidence of notability and mutation.
End of November '09 Snoop Dogg, the famous Hip Hop singer come to Paris for his tour.
During a French show, fans are interviewed and are having fun in front of the camera, making dedications to all their buddies.
David Bivas looks at them from behind and decide to make is own dedication, saying : "Tonight it's Snoop Dogg, Snoop Doggy Dogg. So what are we waiting for ?"
But the problem is the other young people aren't his friends and don't give any answer to his questions or even a tiny reaction. The seconds following his intervention are just really awkward and he faces a big moment of loneliness
Facebook
This video went on air November 26th. The week end after the buzz begun, and on Sunday the group created after his intervention went from 20 000 fans to 50 000. And now there are almost 100 000 members of the group.
He even have a Wikipedia entry in the French page Liste de phénomènes Internet
New "genre"
What is also really awesome with David Bivas is that he invented a new kind of Internet behaving, The Video Bombing. In the same ways than the photobombing is here to pollute a picture you're not suppose to be in. This poor guy polluted a video he wasn't meant to be in. He just created, by chance, the Video Bombing.
Google Search for his Name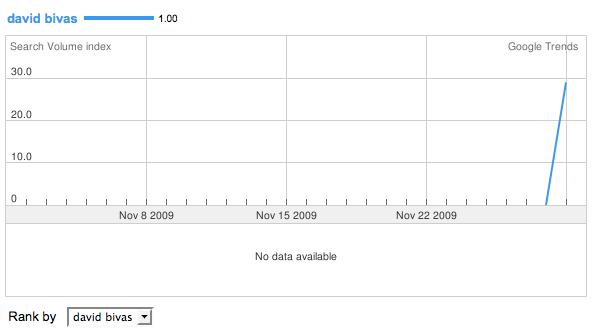 *Remixes
Recent Videos
There are no videos currently available.
Facebook Comments