PROTIP: Press 'i' to view the image gallery, 'v' to view the video gallery, or 'r' to view a random entry.
This submission is currently being researched & evaluated!
You can help confirm this entry by contributing facts, media, and other evidence of notability and mutation.
About
Plants vs. Zombies is a Tower Defense game made by Popcap Games. The game is exactly as it says in the title. You are using a giant plant force consisting of a whopping 49 plants to fight giant hordes consisted of twenty five different kinds of zombies. Examples of plants are Sunflower, Peashooter, Kernel-pult and Citron. A sequel was released for it on august.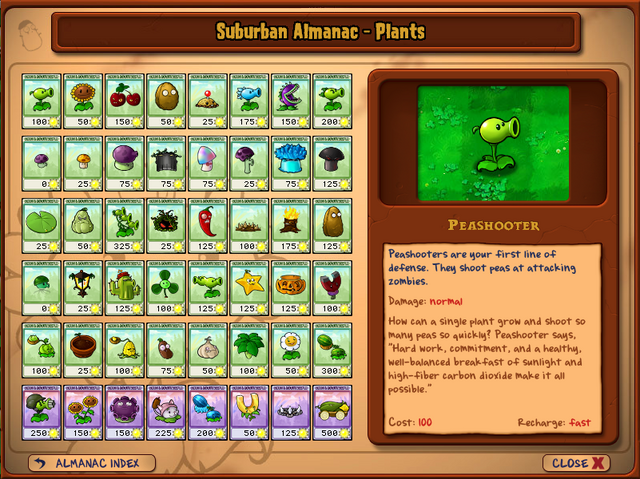 Dig in!
History
Plants vs. Zombies was planned to be a sequel to the less-famous game Insaniquarium. For unknown reasons, this idea was canned, and replaced by a tower defense games. Popcap Games thought up several name ideas such as Lawn of the dead, Bloom and Doom and Mr. Toad's Wild Lawn (As shown on Slideshare[1]). until going with the simplest choice: Plants vs. Zombies.
On August 15th, 2013, The sequel to Plants vs. Zombies, Plants vs. Zombies 2: It's About Time, was released worldwide for all Apple and Android devices. On December 11th, 2013, the game was changed drastically.


The many names of the game.
Gameplay
The gameplay features you planting plants to protect your home against many different zombies. You can but items from the store and do minigames as well. You unlock many new plants as you play through the game.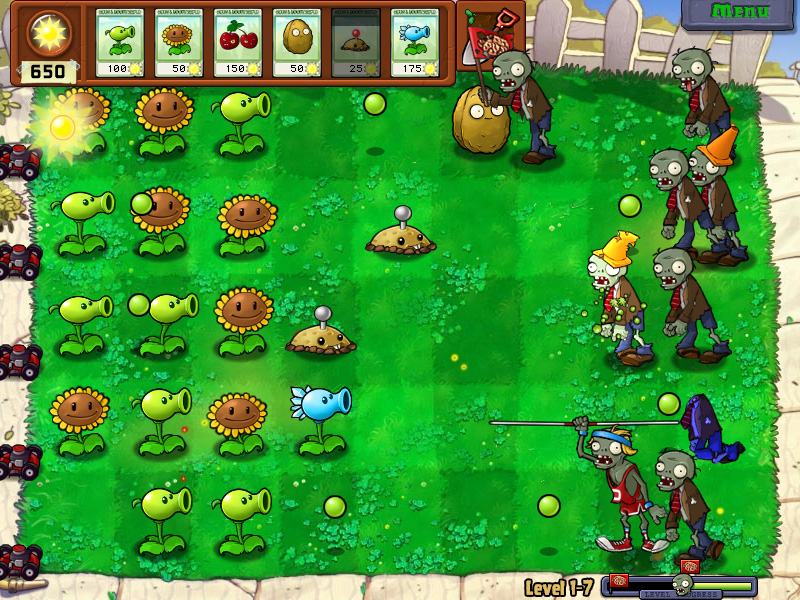 Simple, but fun.
Reception
The original Plants vs. Zombies gained over 30 Game of the Year rewards. So many that a remake for the game was made for GOTY, with several new features.
The Plants vs. Zombies iOS app received 1 million dollars within the first week, and ranked number 1 app for a good amount of time.
Plants vs. Zombies 2 received an average rating of 4 in the iOS store, and 4.5 on the Android store.
Fanbase
PvZ's fanbase consists of expert players. Many of them post videos for minigames, Survival Endless and Endless/Challenge zones.
Fan art
Much like other Subcultures, Plants vs. Zombies have a fair share of Fan Art.

Have Some Iceberg Lettuce! by MajesticBlueCocoa on deviantART
#01 Peashooter by Morellato on deviantART
merry christmas from plants vs zombies por fede by ezequielsosa on deviantART
Search Interest
Plants vs. Zombies is most notably searched at August 2013, hitting 100 searches.

h2. External References
[1]Slideshare – The making of Plants vs. Zombies / posted on 8-1-2010
Facebook Comments