PROTIP: Press 'i' to view the image gallery, 'v' to view the video gallery, or 'r' to view a random entry.
This submission is currently being researched & evaluated!
You can help confirm this entry by contributing facts, media, and other evidence of notability and mutation.
Research in progress. If you know about this subject, please feel free to request editorship
About
In the Nintendo 64 game Legend of Zelda: Majora's Mask, Link is suddenly transported to a strange world named Termina. From there he learns that the Skull Kid has summoned the Moon which will crash into the world in three days. Link, armed with the Song of Time which allows him to reset those three days as needed, goes on an adventure to stop the Skull Kid and save Termina.
Impact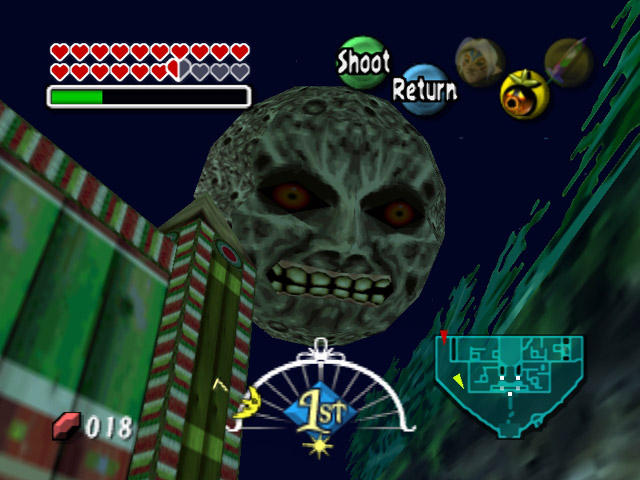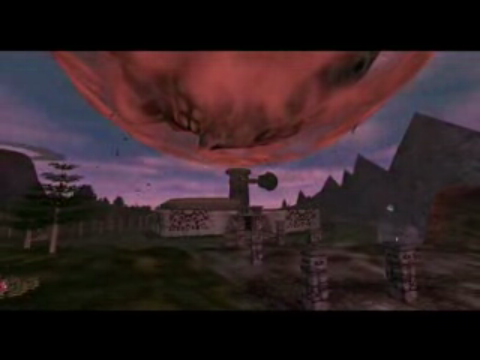 While moons commonly appear in video games, one rather unique thing about the Moon in Majora's mask was its very menacing and creepy face. Seeing the Moon slowly creep towards the world as time ran out left a large impact on many players. Thus, the Moon became one of the icons of Majora's Mask and continued to make cameos in other games such as Legend of Zelda: Wind Waker[1] and Super Smash Brothers Melee.[2]
Fanworks




Due to how memorable it was, the Moon has a large amount of fanworks ranging from 3D models, paper craft, pumpkin carvings, Minecraft sprite art, and rage face variations. It is also often referred to jokingly during situations where the Moon crashing into the Earth may end the world.
Search Interest
Despite the game being released in 2000, the Moon regained a lot of interest in 2008. This is rather interesting as the Virtual Console re-release of Majora's Mask was not released until 2009.[3] Since the Virtual Console release, the Moon has been steadily gaining interest.
External Resources
[2]Zeldapedia – Termina: Great Bay
[3]1 up.com – Majora's Mask Marks 300th Virtual Console Game
Facebook Comments