Celebrate Twitter's 8th birthday with us by looking back on the birth and the rise of the hashtag, which is without a doubt the single most universally adopted and recognized term in today's social media parlance.

We recently received a tip about the origin of the studio portrait featuring this adorable chubby baby!

YouTubers have been creating mash-ups of the theme song from Thomas and Friends and classic rap songs since 2006.

This audio-descriptive term has been often used in vibrating reaction GIFs to indicate a drastic build-up of suspense or anxiety in almost any given situation.

As the world braces for the Russian annexation of Ukraine's Crimean region, this catchphrase attributed to the character embodying Russia from the manga-anime series Axis Powers Hetalia has never been more relevant than now.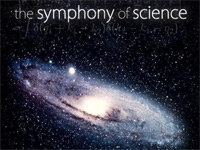 In celebrating the recently announced discovery of the "gravitational waves" in the universe, a milestone in the scientific investigation of the Big Bang, let's revisit John Boswell's auto-tuned music video homage to some of the brightest minds in the worlds of science and philosophy.

The Daily Show's #McConnelling is just the latest specimen in the long lineage of audio-visual dissonant memes first pioneered by Something Awful in the early 2000s.

This sadistic mind game has finally been confirmed.
You are also blinking manually.

Long before the proposal of the Internet of Things and even the World Wide Web, a group of Carnegie Mellon University computer science students invented one of the first online appliances ever: an Internet-connected vending machine.