Yesterday, Deadspin revealed that college football star Manti Te'o's girlfriend Lennay Kekua, who supposedly passed away in September, never existed.

This scandal involved the discovery of horse DNA in beef sold at several supermarkets in Ireland and Great Britain, which became an international controversy after it was made public earlier this week.

Conspiracy theories surrounding the Sandy Hook tragedy have been drawing a lot of attention lately, including a viral mini-documentary video alleging that the shooting was plotted by the U.S. government.

This church known for its anti-gay and anti-Semitic protests has incurred the wrath of Anonymous after announcing they planned to picket the Sandy Hook Elementary school to praise God for the massacre.

The tragic news of this morning's massacre at an elementary school in Connecticut continue to sweep across the Internet, eliciting strong responses from sympathizers and activists on Twitter. Help us document the online reaction to this developing story and our condolences go to the victims and their families in Newtown, Connecticut.

This International conference which could effect the future of Internet freedom began yesterday in Dubai, United Arab Emirates, which has been met with severe criticism by United States lawmakers, civil liberties groups and Google.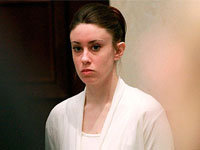 A news station in Florida revealed that detectives somehow overlooked a suspicious Google search for "foolproof suffocation" on Casey Anthony's computer.

Two years after the Deepwater Horizon exploded and more than 205 million gallons of oil were spilled into the Gulf, BP has agreed to plead guilty to 14 criminal counts accompanied with a fine of $4.5 billion, the largest court fine in history.

From the producers of Rebecca Black's "Friday" comes a new music video about the traditional American holiday Thanksgiving.