Believe it or not, there is an entire genre of fanfiction and fan art dedicated to men that have somehow managed to become pregnant.

Pokémon fans are having a field day with IGN's latest review of Omega Ruby & Alpha Sapphire for Nintendo 3DS after the gaming review site listed "too much water" as one of its drawbacks.

A video clip of Belgian singer Eddy Wally saying "Wow" has been added to the growing list of absurd montage parody tropes.

Since the unraveling of the so-called Watergate, the most shocking political scandal in U.S. history, the English suffix "-gate" has served well as a shorthand for "scandal" in the print media for decades, and today, it still continues to shine in the social media and news headlines as one of the most hashtag-optimized terms to refer to a s**tstorm of any nature.

In the wake of this year's GamerGate online controversy, this entertainment news site has revised its editorial policies to address ethical concerns in video games journalism.

If you thought Pokémon characters were off-limits from waifu-worshipping, you clearly haven't heard of Gardevoir.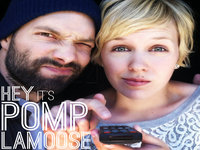 The talented multi-instrumentalist duo & real-life couple Jack Conte and Nataly Dawn rose to YouTube fame in 2010 with a series of music videos featuring cover renditions of pop hits.

When a simple "nope" or "how about no?" won't do the justice of expressing how much you despise something, there's always Michael Scott's hilarious reaction from The Office.

Macklemore has seen better days.