Where there are user ratings systems, there are always comment trolls.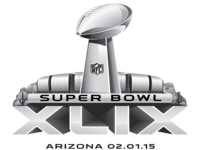 This year's National Football League championship game pits the Seattle Seahawks against the New England Patriots at the University of Phoenix Stadium in Glendale, Arizona.

After a heated competition, sports players sometimes have some interesting things to say while their adrenaline is still pumping.

Tumblr's bizarrest confessions of sexual fantasies involving fictional characters meets 4chan's thread simulator videos on YouTube.

With the ISIS hostage crisis of two Japanese nationals still hanging in balance, the Japanese textboard site 2channel has launched a Google-bombing operation built around a moe-anthropomorphic anime character of the jihadist group to counter its infamously savvy propaganda in the social media.

This memorable quote said by Captain American in The Avengers has become a go-to reaction image used by commenters when acknowledging a specific pop culture analogy or internet meme referenced by the original poster.

In the past year, one of the most restrictive labels in the Australian Classification Board's consumer media rating system has become the butt of a lasting joke among anime fans and gamers on 4chan and elsewhere online.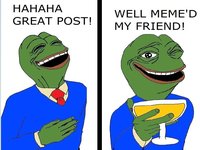 Smug Pepe is amused by your dank memes.

These unskilled hackers are often mocked for their lacking programming knowledge and using ready-made programs, including DDoS and remote adminstration tools.