This action cue is currently trending in a brand new phrasal template circulating on Tumblr.

Electronic music producer Deadmau5 continues to fight against Disney over the trademark for his signature "mau5head" logo, claiming the company asked for his help for their upcoming "Fantasia" anniversary.

Taylor Swift's song of the summer is still racking up covers and parodies as more and more YouTubers feel the need to "shake it off."

The British tabloid site is known for their constant controversies and lengthy inflammatory headlines.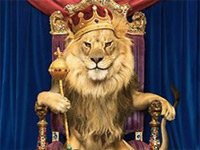 Beyonce has inspired thousands of selfie-takers to show off their fresh out of bed look.

Check out this bizarre Scooby-Doo mash-up just in time for Halloween.

The "fear of missing out" form of social anxiety, originally coined by marketing strategist Dan Herman in 2000, has become increasingly relevant in the age of social media.