This reaction image caption was popularized in a 2011 comic uploaded by DeviantArtist iLikeCoolStuff, featuring a forever alone anime fan with a vivid imagination.

This freelance digital artist is known for her unique style of pixel art animated GIFs, which often feature characters from television shows and various types of colorful junk food.

The Facebook challenge inspired by the Ice Bucket Challenge asks citizens of India to give a bowl of rice to a person in need and encourage others online to do the same.

Non-Dutch speakers are trying to sing this fast paced theme song from a Dutch children's show with hilarious results.

The site that has been showing us the weirder side of the American superstar for over five years.

The conservative answer to Wikipedia, the site is most well known for its efforts to create a more conservative version of the bible.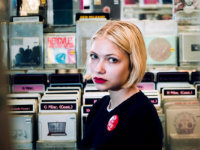 The teen fashion blogger and editor of Rookie magazine is finally done with high school and building up her acting career, starring in the Broadway production of This Is Our Youth.

After citizens of a local town got a text saying there had been an explosion at the Columbian Chemicals plant in Centerville, Louisiana, the hoax spread online.

The online newspaper has made a point of covering web culture and online communities like Reddit and Tumblr.