Brazil's well-known columnist Gerardo Rabelo's shoutout to his daughter Luíza in a TV commercial for his housing project went viral, making the 17-year-old study abroad student an overnight celebrity.

This advice animal character represents the "nice guys" who are rejected by women finding their unassertive personalities boring and unattractive.

She won't let you hold her hand
but she'll let you hold her purse.

If 4chan's 404 girl Yotsuba Koiwai wasn't enough, tech blogger Tomomi Imura has paired every HTTP status with an appropriate cat.

It's very difficult to meet the Internet's insanely high standards of beauty when there are Butthurt Dwellers judging you.

…when you accidentally type in a person's name in the status update field instead of Facebook search bar.

This indie singer-songwriter's infamous lips have become the subject of a celebrity photoshop meme started by the single topic blog "People With Lana Del Rey Lips."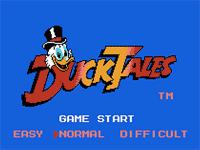 Often listed as one of the best NES videogame songs ever made, the Moon Theme from DuckTales has since grown into a popular source material for YouTube Poop Music Videos (YTPMVs).