This indie singer-songwriter's infamous lips have become the subject of a celebrity photoshop meme started by the single topic blog "People With Lana Del Rey Lips."

Often listed as one of the best NES videogame songs ever made, the Moon Theme from DuckTales has since grown into a popular source material for YouTube Poop Music Videos (YTPMVs).

What happened during Wikipedia's 24 hour blackout? Many took their complaints to Twitter and Facebook, while others figured out the ways to bypass the block. Some even jokingly opted for Microsoft Encarta, Wikipedia's forgotten rival from the last decade.

This image macro series was inspired by a line spoken by Heather Ledger during his performance as the "Joker" in the 2008 action film The Dark Knight.

The YouTube fad of dancing solo to the 1996 Ginuwine song Pony went largely unnoticed for nearly four years before a single topic blog was created to showcase the highlights.

Have you seen that random YouTube video with the masturbating monkeys? Join the club.

What Adolf Hitler would be like if he were alive today, rode a fixie bike and lived in Williamsburg.

A video of Jefferson Bethke performing a poem about why he loves Jesus but hates religion received over 1.4 million Facebook shares within five days. It has spawned an image macro series of contradicting feelings.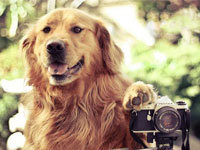 This catchphrase is often associated with photographs of dogs that appear to be operating tools and machines made for humans.