In the wake of the public backlash against Abercrombie & Fitch's exclusive marketing strategy, a Los Angeles writer has launched a creative "brand adjustment" campaign to send the company a message while helping the needy.

This variation of the expression "prepare your anus" has risen in popularity on the Body Building Forums as well as the IGN Message Board.

YouTube launched the pilot program for its paid subscription service yesterday, which currently features 54 channels, including Sesame Street, National Geographic, Rap Battle Network, Recipe.TV and the Ultimate Fighting Championship.

The Hollywood prince of internet memedom is back with a spoon full of cereal (and he just won't eat it).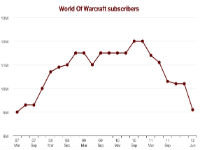 In a report released today, World of Warcraft reported 14% of its players had canceled their subscriptions between January and March 2013.

After 10 years of silence, Ghyslain Raza has spoken out about his experience of becoming an unwilling viral video star, having been inspired by several high-profile cyberbullying cases.

Manti Te'o's infamous fake girlfriend Lennay Kekua has been ranked #69 in Maxim's annual "Hot 100" list.

After months of fan speculations, the rumored spinoff film involving human versions of Friendship is Magic's Mane Six as high school students will have a limited run in movie theaters next month, according to Cineplex.

Sex & The City author Candice Bushnell became the latest victim of the guerrilla celebrity hacker Guccifer after a manuscript of her upcoming novel Killing Monica was leaked through her breached Twitter account.