Feeling a little under the weather? Better go get your underloaf checked out immediately!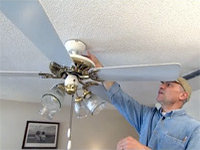 If you're a regular follower of HowToBasic on YouTube and ever tried to follow his "instructions" in the spirit of DIY, you've probably found yourself in this situation before.

Some people think American Greetings' Card Store commercial, which reveals being a mother is the world's toughest job, is sweet. Others believe the ad isn't doing mothers any favors.

Neil deGrasse Tyson's tribute to Carl Sagan's famous "Galileo's Pendulum" demonstration in Cosmos: A Spacetime Odyssey didn't actually go like this, but we all thought about it.

Have you just recently jumped on the Game of Thrones bandwagon? With all the different houses and nobilities in Westeros, one can easily lose track of characters and places. Check out this awesome episode guide and companion map to the world made by a group of fans over at Westeros.org.

Nintendo's promotional video for the upcoming North American release of the handheld life simulation game Tomodachi Life has spawned a fandom surrounding a group of digital avatars dancing around a 1995 Virtual Boy video game console.

Epic pen spinners Ian Jenson and PPM demonstrate their amazing contact juggling skills using a set of weighted pens.

Watch Ninja Gaiden's Ryu Hayabusa pitted against Mai Shiranui and make your own decision about who wins in this video game Ninja-off.