The Zach Galifianakis quote became a common comeback after a college student used it to shut down a woman preaching on his campus.

As per popular request, Xander Mobus, the man behind the voice of the faceless announcer in Super Smash Bros 4, sings the opening theme from the Pokemon animated TV series.

What originally started as a creepypasta story about a haunted Sonic the Hedgehog CD has been turned into an actual video game available for download online.

Rob Cantor performs a live rendition of his Internet hit song "Actual Cannibal Shia LaBeouf" along with the Gay Men's Chorus of Los Angeles, the West L.A. Children's Choir and the Argus Quartet.

In this third episode of the award-winning stop-motion animation web series, our adorable hero Marcel the Shell (voiced by Jenny Slate) returns with more inch-tall tales and even a song for a rainy day.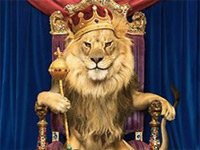 Beyonce has inspired thousands of selfie-takers to show off their fresh out of bed look.

A pair of pranksters pretend to serve "organic" food, which is actually from McDonalds, at a food convention.