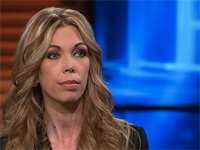 Before the co-owners of Amy's Baking Company made their encore appearance on Kitchen Nightmares last night, the notorious reality TV couple stopped by Dr. Phil's daytime talk show to reveal some shocking details of the ordeals they had to go through after the original broadcast, including many who just wouldn't stop calling to ask for Battletoad Preorders.

This quote from the pilot episode of the animated series Archer inspired the creation of an image macro series on the /r/AdviceAnimals subreddit.

The Fine Brothers presented some youths with portable cassette players, and the iPod generation collectively scratched their heads.

Not that we needed a life lesson on why one shouldn't joke about carrying out a terrorist plot on Twitter, but a Dutch teenager found out what happens the hard way after she tweeted at American Airlines with a warning of an imminent attack yesterday. As it turns out, jokes about terrorism don't fly on Twitter, especially when directed at airline companies.

An illustration of the subtle differences between American vs. British English by webcomic artist David Namisato.

An inebriated man has a very difficult time scaling a fence before discovering an obvious solution several feet away.

Instagram users are ditching their keyboards and ukeles and substituting their feline friends, forming an ever growing #catband.

If you haven't seen last night's episode of Game of Thrones, you don't want to see this video. Otherwise, do proceed and relish the delightful moment of schadenfreude with millions who witnessed the shocking events of the Purple Wedding.

The '60s ad agency drama is back for its seventh and final season tonight.