Photoshop users have been partaking in this fad making images of famous people appear as if they do not have eyebrows since 2009.

This morning, online food ordering service Seamless sent out this promotional email, featuring a detective shibe. Is this the beginning of the end?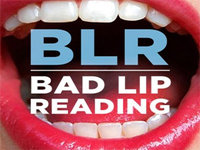 This YouTube channel has been dubbing videos with awkward interpretations of what people are saying on camera since March 2011.

Postmodern Jukebox teamed up with NYC doo wop group The Tee-Tones for a 1950s style cover of "We Can't Stop."

Months after fans went crazy over a commercial for a nameless show referred to as the "Swimming Anime," Free! Iwatobi Swim Club premiered its 12 episode season in July.