This paranormal drama series, currently in its eighth season, has attracted large followings on LiveJournal and Tumblr.

This is Omar Borkan Al Gala, an Emirati photographer supposed to be one of the three men who were deported from Saudi Arabia last week for being "too handsome." Omg, just look at them cheekbones.

Flash mobs, we love them. They can be really funny or awkward and sometimes even obnoxious, but there are also ones that inspire and move us towards each other. Caine's arcade is one of those stories.

The poor kid just wanted to take a peek outside, but instead he gets ambushed by the postman.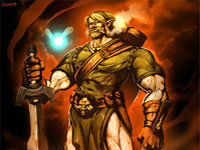 This expression is often used to describe characters from children's fiction that have been updated for mature audiences.

The first single from this new rapper's mixtape discusses the weird women logic behind introducing your new boyfriend to your more attractive ex. Note: contains language.

Restoring faith in ourselves through one good deed at a time.