YouTube launched the pilot program for its paid subscription service yesterday, which currently features 54 channels, including Sesame Street, National Geographic, Rap Battle Network, Recipe.TV and the Ultimate Fighting Championship.

Inspired by a Tumblr user's stick and poke tattoo, this phrase is used by trans* social justice bloggers in response to the violence they are subjected to by cisgendered people.

The New Zealand band Viva La Dirt League released a parody of the song "Thrift Shop" by Macklemore and Ryan Lewis praising the affordability of indie video games.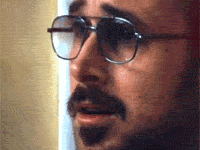 The Hollywood prince of internet memedom is back with a spoon full of cereal (and he just won't eat it).

Three 11-year-old kids bust out an epic metal set near a subway entrance in New York City.

Tekken's Paul Phoenix gives Street Fighter's Guile a haircut.

Time's latest magazine cover calling millennials "lazy, entitled narcissists" has inspired the creation of a many photoshopped variations mocking the cover's premise.

This studio footage features rapper Waka Flocka recording some bizarre background vocals for his track "Bustin At Em."