More than a century after its invention, Nikola Tesla's ill-fated brainchild has found a new purpose as a novelty musical instrument, thanks to Texas electronic music duo ArcAttack.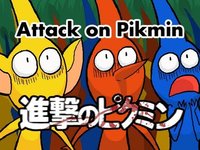 Animator Jeremey Chinshue combined his love for Pikmin with Attack on Titan, showing a handful of the creatures taking on a Red Bulborb.

Today's remote-controlled quadrotor helicopters can be equipped with digital cameras to take breathtaking photos and videos while in flight.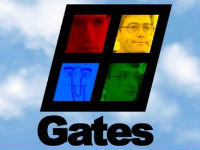 In the spirit of the Steve Jobs biopic that came out this weekend, this trailer imagines a movie based on Bill Gates' rise to power with a cameo from his good friend Clippy.

Over this weekend, photographs of Irish teenagers publicly "going overboard" at an Eminem concert went viral on Twitter, leading us to the debate topic of the day: why is everyone talking about #Slanegirl, but not #Slaneboy?

Oddly enough, the only way to win this Tim and Eric Awesome Show, Great Job!-inspired forum game is to fail miserably at its stated objective.

Australian celebrity news anchor Karl Stefanovic cannot contain his laughter while interviewing Tardar Sauce the Grumpy Cat on the morning talk show Today.