In the latest episode of PBS Idea Channel, Mike Rugnetta explores whether or not the latest Animal Crossing game promotes otaku citizenship, in the sense of obsessive interest and collection habits.

The music video for this song by R&B singer Robin Thicke has been the subject many remix and parody videos on YouTube.

Need context? Check out xkcd's comic strip Canada.

Earlier this week, the U.S. Drug Enforcement Agency (DEA) made its first official seizure of Bitcoin from a 31-year-old South Carolina man suspected of dealing drugs on the online black marketplace, according to The Daily Dot.

Initially brought forth by a confused parent on a Texas local community message board in April 2011, the heated debate over this seemingly simple arithmetic problem still continues to this day.

Rahat, the magician prankster behind the viral invisible drive-thru video, shows off his new trick that entails turning ordinary greenbacks into five dollar notes.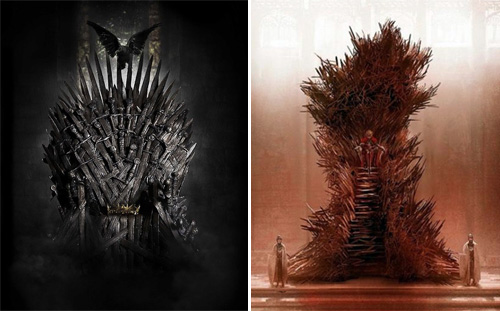 Here we have two different versions of the Iron Throne, as seen in HBO's Game of Thrones (shown left) vs. as envisioned by George R.R. Martin and painted by Marc Simonetti for The World of Ice and Fire.

This is the song that made "milkshake" a dirty word.