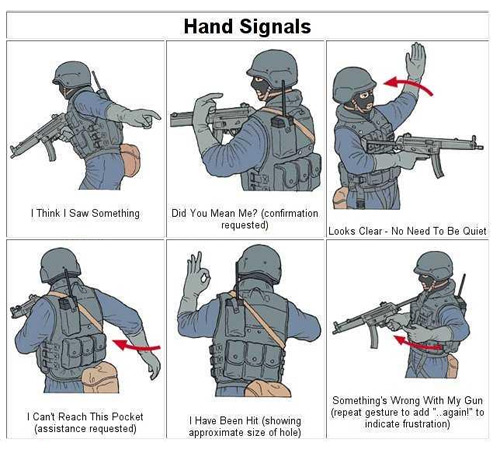 Click through for the full version of this mock manual for military hand signals.

PSA Memes: Cartoon Network and Bitstrips' anti-bullying webcomic project took a strange turn after drawing attention from trolls in October 2011.

This Internet slang term refers to men who come to the aid of women online, presumably looking for a romantic reward in return.

Joseph Scales, probably one of the best Morgan Freeman impressionists on YouTube, reads Sisqo's 2000 runaway hit single Thong Song in the iconic voice of the veteran actor.

Whoever designed this box art forgot to set the margin right or has a fantastic sense of humor.

PSA Memes: Unlike most other parody memes based on public service announcements, this highly subversive publicity stunt was conceived as a faux advertising campaign for Shell Oil Company from the beginning.

Young British poet Suli Breaks asks hard questions in trying to dissect the essence of education in his latest spoken-word piece, made in homage to Jefferson Bethke's monologue video "Why I Hate Religion but Love Jesus".

This school photograph of a boy wearing a shirt featuring the words "I came" inspired the creation of the "Premature Peter" image macro series, which has already disappeared from several websites following complaints by the subject's parents.