The guys over at the Simple Pickup YouTube channel eat some psychedelic mushrooms and attempt talking to women on the streets of Amsterdam.

Once known as a spin-off cousin of the Confessional Bear, this tiger has since gone down the dark path and transformed into something more sinister.

Celebrate (or not) the National Popcorn Day by uploading more GIFs of folks enjoying popcorn while being entertained.

You know that distinct earthy scent of moist that fills up the air after a rainstorm sweeps by? Well, thanks to the ever-evolving calibre of high speed photography, a group of MIT researchers have finally witnessed the genesis of aroma petrichor with their own eyes by using a high-speed camera to capture the journey of a raindrop in ultra-slow motion.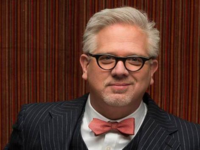 This conservative radio and television show host has generated his fair share of online controversy over the years.

This poor cat gets trolled by its owner who repeatedly plays the Super Mario Bros. jumping sound.