PBS Idea Channel examines the reasons why Zombies have become such a beloved pop culture phenomenon.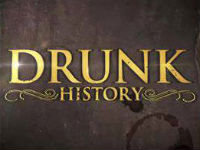 This webseries debuted on YouTube in 2007, showing incredibly inebriated people retelling major events in American history while well-known actors dramatized the story. Next month, the series will be premiering as a 30 minute television show on Comedy Central.

Check out this child-friendly version of the hit song "Thrift Shop" by Macklemore and Ryan Lewis featuring a variety of G-rated substitution lyrics.

The Pannonia Allstars Ska Orchestra have redone the Game of Thrones theme in a ska style that will make you wish there were more brass instruments in Westeros.

This memorable quote from television ads for the Cinnamon Toast Crunch breakfast cereal is often mocked in image macro captions and discussion forum posts.

During yesterday's Germany-U.S. joint press conference in Berlin, German Chancellor Angela Merkel resorted to describing the Internet as a neuland ("new territory") while commenting on the NSA PRISM scandal, which instantly sparked a whole lot of confusion and jokes on Twitter.

This R&B music video by ReasonTV illustrates just how much of a smooth operator the NSA can be.