It's a bird… It's a plane… It's flying lawnmower!

This photo fad disguises one's selfies as photos taken by a significant other while sleeping.

One lucky gamer gets his hands on Half-Life 3 before a surprising EA rep crushes his dreams.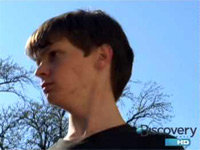 In this silly parody of wildlife nature documentaries, Trevor from NekoNekoFilms attempts to woo a mate in the urban jungle.

The art of camouflage & espionage has been confirmed.