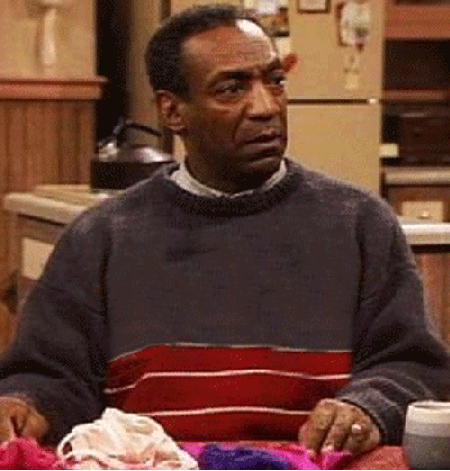 Someone really needs to make a QWOP animated GIF sweater.

Anonymous Ops: In May 2009, 4chan's /b/tard pranksters made the headlines after spamming the world's largest video-sharing site with adult films cleverly disguised as teen idol music videos.

This expression comes from a video on Tumblr in which a narrator repeats the phrase seductively while zooming in on an illustration of a scalene triangle.

The debate over Mitt Romney's polarizing endorsement of 53% of Americans continues with lulzy image macros.

Anonymous Ops: The title was bestowed on Anonymous in a local Fox News report in July 2005. It has since been co-opted as an inside joke by members of the group.

YouTuber Kurttoons has taken Ryan Gosling's character from the 2011 movie Drive and his icy stare to the fast food counter.

Thirty years ago today, computer scientist Scott Fahlman proposed ":-)" as a way to indicate humor online. Now, with emoji and horizontally-read smilies, there are thousands of ways to depict your feelings via text.