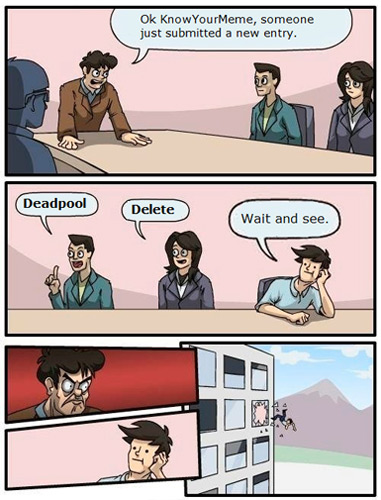 Moderator RandomMan cracks an inside joke about the community vetting process on Know Your Meme.

Meanwhile in Malaysia, women's rights activist Sharifah Zohra Jabeen is in the controversial spotlight after her quote "listen, listen, listen, listen" during a heated exchange with a student recently went viral on YouTube.

Conspiracy theories surrounding the Sandy Hook tragedy have been drawing a lot of attention lately, including a viral mini-documentary video alleging that the shooting was plotted by the U.S. government.

Hollywood's age-old "evil laughter" hits a new octave with actor Michael Sheen's performance as Aro in Twilight: Breaking Dawn.

Let me play you the confirm of my people.

We've all heard that cereal is a rich source of iron, but who knew that you can literally find particles of iron in a bag of cereal using a strong magnet? For the scientific explanation behind it, head over to Spangler Experiment Library!