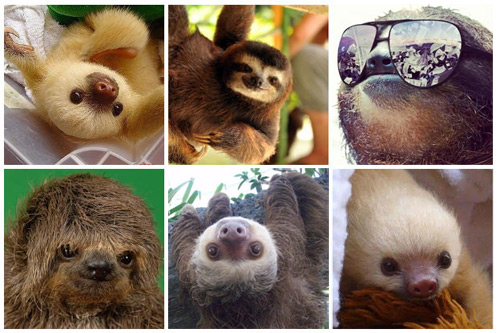 Get your daily dose of cute with these furry mammal pals.

Remember Liam Neeson's hilariously campy line from the 3D remake of The Clash of the Titans?

The Swedish television show Kobra investigates Hitler humor on the Internet, including the ubiquitous "Hitler Reacts" parodies on YouTube.

Dozens of hipster blogs appreciating the little things in life have appeared since the launch of the original text-only Just Little Things in December 2010. Recently, two of these have received the hipster edit treatment.

Two dozen of your favorite movies, television shows and video game franchises have been reimagined into dark and brutally honest alternate universes. Which one's your favorite?

After being hailed as a hero on Reddit the past several months, Darien Long was fired from his position as manager at Atlanta's Metro Mall and was arrested for allegedly tackling a customer.

This derogatory term is often applied to nerdy men who also do not have a good handle on hygiene, like the Butthurt Dweller, but where did the term come from?

A police officer pulls over a driver on suspicion of drinking and driving, but this seemingly routine traffic stop turns into a near death experience for the cop when the driver steps out of the car.