Southwest Airlines flight attendant Martha Cobb cracks up passengers with her hilarious stand-up comedy routine performed during the in-flight safety demonstration.

The horror film about acid filled, explosive birds attacking a California town makes The Room look like an Oscar contender.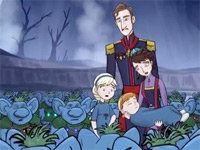 With the right fictional teacher Frozen's Elsa would have had a much happier childhood, and her kingdom would have never had to deal with that little snow storm.

Don't know the answer to an exam question? Might as well leave a smart-ass answer.

Unless you're just now logging in to YouTube for the first time ever, you've probably seen quite a few birds that can mimick a few phrases in English. Well, for something new and different, watch this Hill Myna starling chatting it up with its owner in Japanese.

Teenagers are asking their dates to proms with the help of giant banners, puppies, and even sheep. And you can witness it all on Instagram.

Tom Tom the kitten seems to be quite entertained by getting himself stuck in a plastic hamster ball.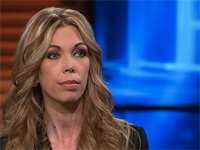 Before the co-owners of Amy's Baking Company made their encore appearance on Kitchen Nightmares last night, the notorious reality TV couple stopped by Dr. Phil's daytime talk show to reveal some shocking details of the ordeals they had to go through after the original broadcast, including many who just wouldn't stop calling to ask for Battletoad Preorders.