YouTuber bigrob357's baby girl Amaya looks sound asleep in peace …until her favorite song comes on the stereo.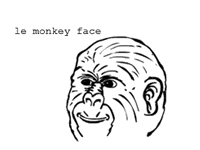 The appearance of this French word in rage comics became so pervasive in 2011 that le phenomenon eventually turned into a parody of itself, spawning falsely named memes vectorized in the style of ragetoons.

North Korea's bizarro social media propaganda continues with yet another video celebrating its recent launch of Unha-3 rocket and disturbing imageries of an American city in the aftermath of a nuclear attack. Here's the kicker though: the cinematic sequence of the burning city was ripped from Call of Duty: Modern Warfare 3.

Kai has been hailed as a hero online after a local news station uploaded a video in which he recounted how he saved a woman's life by beating her attacker with a hatchet.

This American astrophysicist is often heralded as a champion of science and rationality in online communities across the web.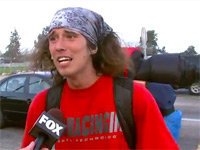 Researching now: Kai the hatchet-wielding hitchhiker's interview with KMPH in Fresno, California. Will he be the first viral local news celebrity of 2013? Help us find out.