…So this is how it all began. Click through for the full strip!

The photo-sharing site Instagram was met with criticism this week after announcing they would reserve the right to sell user photographs without compensation or notification in their updated terms of service agreement.

Seoul-based artist Kim Beom's video artwork Yellow Scream (2012) demonstrates a technique that tries to "incorporate the sound of screams into the brush strokes."

This catchphrase has been used online since 2007 as a retort to someone complaining about an unpopular opinion or whining about trivial inconveniences.

Meet Aristocat, the wealthiest businesscat in town.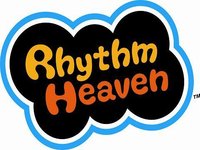 Presenting the Know Your Meme mods' favorite memes!
Random 21 says: "Since its original U.S. release in 2009, the popular Nintendo rhythm action video game series has gained an online following with numerous parodies on YouTube."

A father responds to his daughter telling him that she does not like him because he is "fat."
Warning: This video contains explicit language.

This church known for its anti-gay and anti-Semitic protests has incurred the wrath of Anonymous after announcing they planned to picket the Sandy Hook Elementary school to praise God for the massacre.

So this is what happens when you throw boiling water out the window on a -41°С day. Damn nature, you scary! For more info on this phenomenon, check out the Wired article.