This little girl in Kyrgyzstan might not be the official conductor for the church choir her dad sings in, but she's definitely the cutest.

What has been Jackie Chan cannot be un-Chan. A stillshot from 1993 Hong Kong action comedy film City Hunter.

Just because you're terribly ashamed of your weird and probably f**ked up sexual fantasies doesn't mean you can't talk about it out in the open.

Come learn about the sport of being obnoxious on imageboards and discussion forums.

Diehard Pokemon fan Josh Wittenkeller counts down the top ten most memorable moments in Twitch Plays Pokemon, from the trouble on Kanto Route 9 and dramatic capture of Zapdos to the dichotomy of anarchy vs. democracy and deification of the Helix Fossil.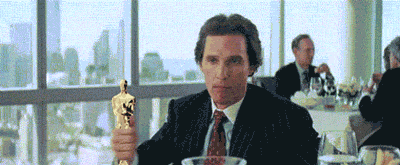 The Internet is really feeling for the fourth-time Academy Award nominated actor Leonardo DiCaprio after he was once again snubbed by the Oscars for Best Actor over his Wolf of Wall Street co-star Matthew McConaughey.

Friends don't let friends skip leg day unless they want to look freakishly out of proportion.

Finnish YouTuber Smoukahontas sheds a light on the subtle yet different melodies and flows of spoken foreign languages by mimicking their speech patterns one-by-one, from her mother tongue and European Romance languages to some of the more exotic sounds of the Middle East and Asia.

Thanks to Google's smart keyword suggestion feature, we haven't really had to try to spell a word for over a decade, but like everything else that is useful in life, its second-guessing can sometimes be less than helpful.