In the wake of this year's GamerGate online controversy, this entertainment news site has revised its editorial policies to address ethical concerns in video games journalism.

In this latest development from the aftermath of last week's controversial "Drunk Girl in Public" hidden-cam hoax, the 24-year-old actress Jennifo Box joins a number of other male actors in telling her side of the story behind the scenes.

If you thought Pokémon characters were off-limits from waifu-worshipping, you clearly haven't heard of Gardevoir.

Due to popular demand, the latest Honest Trailers installment tears apart the Super Smash Bros. video game series, mocking its more frustrating gameplay features and ever-evolving player roster.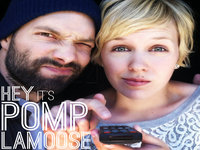 The talented multi-instrumentalist duo & real-life couple Jack Conte and Nataly Dawn rose to YouTube fame in 2010 with a series of music videos featuring cover renditions of pop hits.

When weird s**t happens in the sky, Russian dashboard cameras never fail to deliver. Watch this footage of the latest bizarre explosion spotted in the night sky over Russia's Sverdlovsk region last Friday.

Rejoice, lovers of goats and MMOs! This Thursday, the creators of Goat Simulator will unveil a free MMO expansion that sends goats into a completely generic fantasy world, with mini-quests, a variety of characters and 101 levels to gain.

When about 35 armed and masked men show up at a bar in Russia to start a ruckus, everyone rushes out within seconds of their arrival, except one thug…