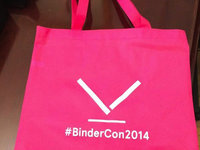 Mitt Romney's now infamous "binders full of women" gaffe at the 2012 U.S. presidential election debate made an unexpected comeback two years later with the launch of the first annual BinderCon, a symposium to empower female and gender-nonconformist writers, in New York City this weekend.

Jimmy Fallon and Zach Galifianakis try to make plans to hang out, but they can't seem to make it work.

Videos featuring an animated sprite of professional wrestler Randy "RKO" Orton taking down victims with his back head slam wrestling move are currently trending on Vine.

At a recent season match between Argentina's Premier League football clubs Belgrano and Quilmes, a jolly-looking dog scurried on to the field in the middle of the game for a belly rub. After getting what he came for from one of the players on the field, the dog was safely escorted off the field.

YouTuber MovieMowDown created this disturbing Source Filmmaker parody off the famous sausage scene from the 2001 comedy film Freddy got Fingered.

October on Tumblr means time for the skeletons to come out.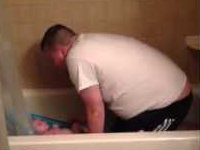 This dad gets caught showing off his singing abilities for his new baby as he gives him a bath.