This popular player-vs-player build in the video game Dark Souls has gained a substantial online following among griefers.

A French videographer takes his hobby of drone aerial photography to a new height in this first-person POV footage of three color-coded quadcopters racing through a forest.

Accidental or not, racisim is no laughing matter, but when it is, lest we forget, Dr. Martin Luther King Jr. didn't die for this.

This alien creature originally designed by Reddit co-founder Alexis Ohanian is found across the entire social new site, with a vast majority of subreddits using custom variations of the Snoo.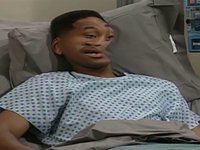 This classic 2011 YouTube poop video saw a resurgence in popularity after a sequel was uploaded by YouTuber Krobojunctions in October of last year.