This insanely addictive flash game is a monumental work in the surprisingly long history of psychedelic robo-equine art in Internet memery.

Check out our Minecraft video gallery with 139 videos about the indie sandbox game.

Or cover the edge with hands to go slower. Not an optical illusion though, it's called motion parallax.

The man behind the advice animal series of Engineering Professor turns out to be one of the entrepreneurs who invented DSL in 1988.

This poor dog keeps trying to go through a doorway while carrying a rake in his mouth.

Dance Memes: This strange dance style was inspired by the 1993 comedy film Weekend at Bernie's 2.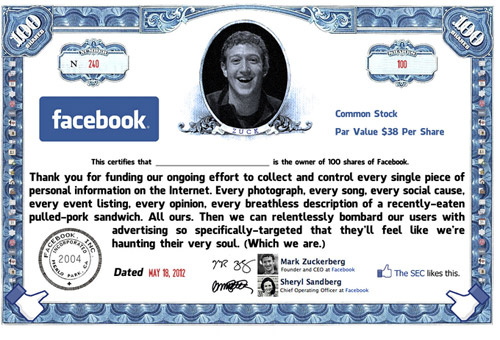 With Facebook Inc. opening at $38 / share and $104 billion valuation, its CEO and the largest shareholder Mark Zuckerberg is well on his way to become the world's most envied and exploitable man on the Internet.

Dance Memes: Named after rapper Doug E. Fresh, this dance became popular with athletes and celebrities throughout 2010 and 2011.