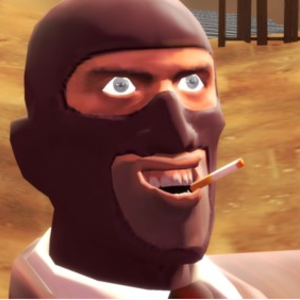 A Red Spy
Commentator
Location: Teufort
Joined Sep 19, 2011 at 08:57PM EDT
Contributions
Karma Received

+168

+175 (96%)

-7 (4%)

Karma Given

+1,061

+1,115 (95%)

-54 (5%)
About




Website
A Red Spy's Forum Posts
You get NOTHING!GOOD NEIGH, SIR.
Speaking of spies Happy belated birthday! I would have wished you a happy birthday sooner but I didn't click on this thread until now :o
Hands-down, best Sailor Moon cosplay ever. I dare you to beat this one.
Here, have some duckface Chen.
Please, ladies, contain your orgasms. Also, this is the first family photo I've made. So. That's cool.
One time a customer ordered a medium and I gave them a large
We are not both blue. This is not going to work.
AND THEN SUDDENLY EPIC MOVIE
EDIT: NINJA'D. DAMMIT. We both love hats. The night is fabulous.
It would look like this, except with spies: