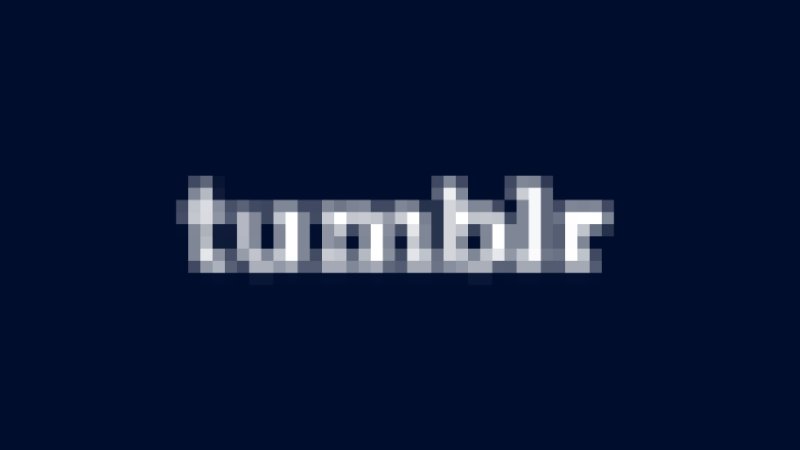 Overview
Tumblr Adult Content Ban or Tumblr Porn Ban refers to a controversial update to Tumblr adult content guidelines introduced on December 17th, 2018. The change involved hiding most posts containing NSFW content from public access, making them visible only to the original posters.
Background
On November 16th, 2018, several Tumblr users reported that the Tumblr mobile app was no longer available for iOS on the App Store[1]. Tumblr stated it was working to resolve an issue with the app[2]. While no official word was given as to what happened, a tweet by @bluechoochoo[3] speculated that the deletion was caused by the uncensored adult content on Tumblr. This was the angle adopted by several publications when reporting on the deletion[4][5].
Previously, on November 15th, 2018, @Tumblrsupport[6] posted a tweet encouraging users to report inappropriate content and stating that removing it was a priority for the website.
On December 3rd, 2018, Tumblr[7] updated its "Adult Content" guidelines page, announcing that sexually explicit content and most nudity (with some exceptions) would be permanently banned from the platform starting December 17th.

On the same day, Tumblr Staff[8] blog published a statement about the new guidelines by Tumblr CEO Jeff D'Onofrio titled "A better, more positive Tumblr." Meanwhile, NSFW artist @the_ttrop[9] posted a screenshot of a Verizon stock chart, showing a sharp decline in value after the adult content ban announcement (shown below).

On December 17th, 2018, Tumblr Staff[10] issued a blog post confirming that the previously announced changes took effect. "Unmarked sensitive content" and "Uploading Sexually Explicit Video" sections of the official community guidelines were replaced with "Adult Content"[11] section.

Developments
Online Reaction
On December 3rd, 2018, Redditor qselec[12] submitted a post to /r/OutOfTheLoop subreddit asking to explain the Tumblr's decision to remove adult content. In one popular reply, Redditor mzbear[13] speculated that Tumblr's inability to effectively filter child porn imagery might have prompted the policy change.
On December 4th, 2018 YouTuber Philip DeFranco posted a video reviewing the announced changes and speculating on their potential implications.
Following the announcement, users on Tumblr, Twitter, Reddit and other social networks posted memes mocking the decision to move away from adult content and predicting the potential downfall of the website.






The announcement and the official introduction of the guidelines, as well as the online reaction to them, have been covered by several media outlets, including The Verge[14], Vice[15], Polygon[16] and The Daily Dot[17].
Female-Presenting Nipples
The phrase "Female-presenting Nipples", used both in the initial announcement and in the updated guideline section, has been widely mocked and parodied by the online community.
On December 3rd, 2018, YouTuber ProZD published a comedy short parodying the use of the phrase.
On December 3rd, Tumblr[18] user kixlepixel posted a screen capture from Star Wars: Episode III – Revenge of the Sith parodying the line (shown below, left). Over the next several weeks, the post gained over 38,000 notes. Another post by Tumblr[19] user yocalio (shown below, right) gained over 109,000 notes within the same timeframe.


Log Off Protest
On December 8th, 2018, Tumblr[20] user dbdspirit made a post announcing The "Log Off" Protest which would take place on December 17th, 2018. The announcement urged users to abstain from logging into Tumblr over a 24-hour period starting on December 17th, 2018 at 12am EST. The post gained more than 56,000 notes.



The same day logoffprotest Tumblr[21] and Twitter[22] accounts have been created in order to coordinate the upcoming protest.
On December 18th, 2018, @logoffprotest[23] tweeted that the protest was "a success".
Traffic Decline
Following the ban, website traffic to Tumblr.com declined by nearly a third, dropping from "521 million monthly page views in December to 437 million in January."[3] Over the news month, monthly page views continued to fall by hundreds of millions, and by the end of February, Tumblr received 369 million page views. In total, over the course of two months, page views dropped 151 million, a 29% drop.

According to Mashable, other traffic rankings declined as well. They write:
Google Trends also shows a steady decline in interest in Tumblr -- at the highest point over the last 90 days, Google ranked Tumblr at 100, or the "peak popularity for the term" on the day Tumblr's porn ban went into effect. On Wednesday, Google listed interest in Tumblr at only 34.

Alexa reports that Tumblr's global rank fell by two spots over the last three months, from 66 to 68.
As a result of the adult-content ban and subsequent decline in users, people on the social media website Twitter reported an increase in adult content (examples below).


Alternative websites
Following the announced changes, several websites attempted to court Tumblr users upset with the new policy.
On November 19th, 2018, Newgrounds[24] tweeted a reminder that the website has always allowed NSFW content (shown below, left). On December 3rd, Newgrounds[25] founder Tom Fulp welcomed the "second wave" of new artists who had been migrating to the site, instructing them on how to host their art on the site.
On December 4th, 2018, @Pornhub[26] Twitter shared a post inviting any users who might choose to leave Tumblr due to the upcoming changes (shown below, right).


On December 7th, 2018 Twitter account @therealcumblr[27] announced the upcoming launch of adult social media platform Cumblr. The announcement advertised an option to transfer existing blogs from Tumblr. The project was abandoned soon after its December 31st launch.
On December 17th, 2018, founder of adult platform Sharesome launched a thread in /r/IAmA[28] subreddit promoting the website as a potential alternative. The post gained over 7,000 upvotes before being shut down by a moderator due to suspected "vote cheating".
Search Interest
External References