This submission is currently being researched & evaluated!
You can help confirm this entry by contributing facts, media, and other evidence of notability and mutation.
About
Man vs. Giant, also known as Yhorm vs. Ashen One is a meme template in which Yhorm the Giant from Dark Souls 3 is facing off against the Ashen One, the protagonist and player character. The meme template is usually used to show an unsurmountable obstacle that is incredibly imposing.
Origin
The original image that was used to make the meme was uploaded to Pixiv on March 23rd, 2016, by the user Tatsuya[1], and it received 40,000 views and 4,500 likes in six years (shown below).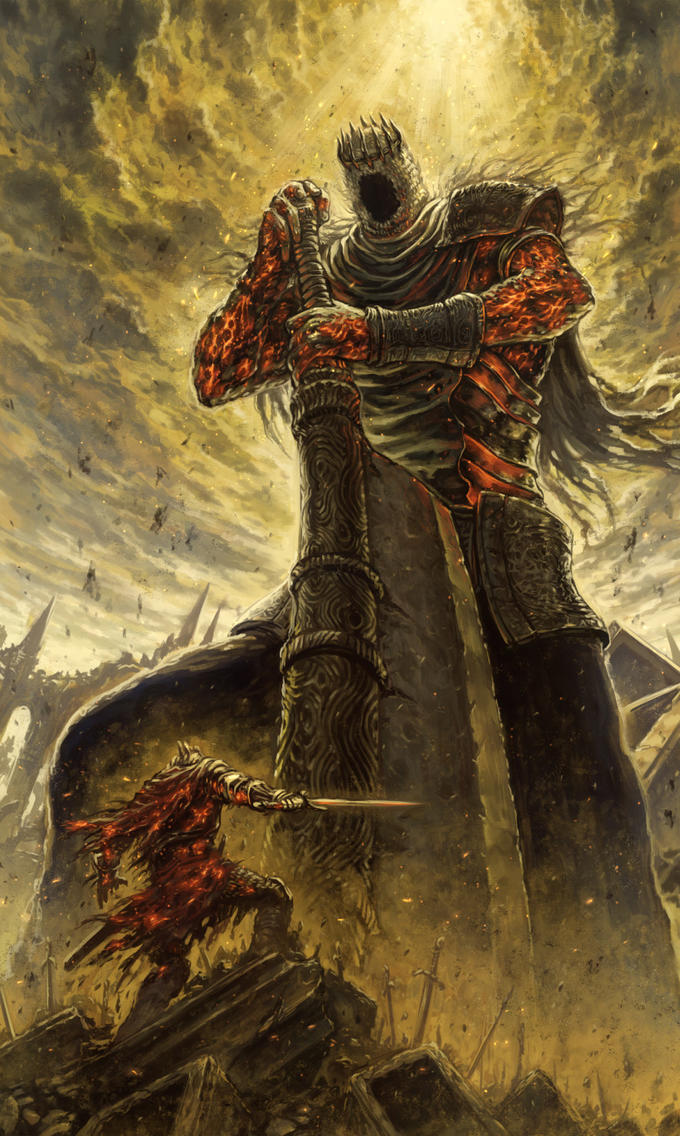 The image was later uploaded to the website Pictame[2] on January 28th, 2018, when used to refer to someone's love for a Goth Girl that works at Gamestop (shown below)

Spread
The meme template started to spread out as part of larger Fantasy painting object-labeling memes meme format, with many more being made after it was uploaded to the site imgflip in 2019. The earliest example of the meme on Imgflip is a meme[3] talking about the large number of fandoms that the meme creator is in, so many that it outnumbers the stars in the sky (shown below).

On October 1st, 20221, an example of the meme was posted to 9Gag[4] which references the overwhelming number of episodes that are found in the One Piece anime, and trying to watch all of them (shown below).

Various Examples




h2. Search Interest
External References
Recent Videos
There are no videos currently available.