PROTIP: Press 'i' to view the image gallery, 'v' to view the video gallery, or 'r' to view a random entry.
This entry has been rejected due to incompleteness or lack of notability.
To dispute this DEADPOOL flagging, please provide suggestions for how this entry can be improved, or request editorship to help maintain this entry.
The Spinning Dancer Illusion is an Internet phenominon created by a web desinger named Nobuyuki Kayahara, The main Illusion is to see which way the person in the picture is spinning, if the left foot touches the bottom, If the foot touching the ground is perceived to be the left foot, the dancer appears to be spinning clockwise, if it is taken to be the right foot, then she appears to be spinning counterclockwise.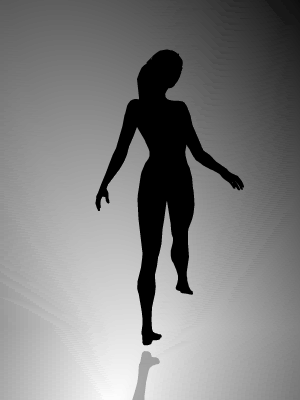 The Illusion spread over youtube from 2007 to present, With videos such as:
And
Over the past years, since YouTube, the illusion gif has become very popular, The First YouTube video to feature the Gif was Uploaded in August 20th 2007:
Still this year, Videos of the Illusion are being uploaded, This was uploaded May 2012:
Notable examples of videos are here:
2 parody images of the illusion feature a cat and a pony

Recent Videos
There are no videos currently available.
Facebook Comments