PROTIP: Press 'i' to view the image gallery, 'v' to view the video gallery, or 'r' to view a random entry.
About
Can You Please Photoshop The Sun Between My Fingers? is a photoshop meme based on a photograph of a failed attempt at forced perspective in which a man is shown holding up his fingers far above the setting sun in the background.
Origin
The earliest known instance of the original image was uploaded by Redditor Acielaw[9] to the /r/funny subreddit on December 9th, 2011, although it didn't gain notoriety on the site until the image was reposted[10] two days later. The repost accumulated 1,106 up votes and 789 down votes in total prior to being archived.
Spread
From December 10th to December 12th, 2011, over 20 image macros and demotivational posters (shown below) were created for the image on Cheezburger.[8] Although they quickly lowered after that, with new variations only appearing once every few months.
On September 4th, 2012, Tumblr user Scarvenrot made a post[6] containing a drawing of the character Bro Strider of the webcomic Homestuck in the style of the original image (shown below, left). On September 8th, Tumblr user Cheese3d posted a similar drawing[7] using the characters John Egbert and Dave Strider from Homestuck (shown below, right). As of November 19th of the same year, the posts gathered respectively over 2,600 and 3,700 notes.
On October 28th, 2012, Tumblr user securethevictory made a post containing a collection of 7 intentionally incorrect photoshops (shown below) of the original image.[1] As of November 19th of the same year, the post has accumulated over 71,000 notes. The post was collected into a Imgur folder the next day, which has acumulated over 1,300 points as of November 19th.[2] In the following weeks, the same collection made its way onto numerous humor blogs and sites such as DamnLol,[3] Funri[4] and Uber Humor.[5]
On November 1st, 2012, Tumblr user DirkStrider made a post[8] containing the correct photoshop with the sun placed between the man's fingers, along with the comment "THIS PICTURE HAD BEEN BOTHERING ME FOR FAR TOO LONG THE JOKE IS OVER". As of November 19th of the same year, the post has gathered over 2,000 notes.
Notable Examples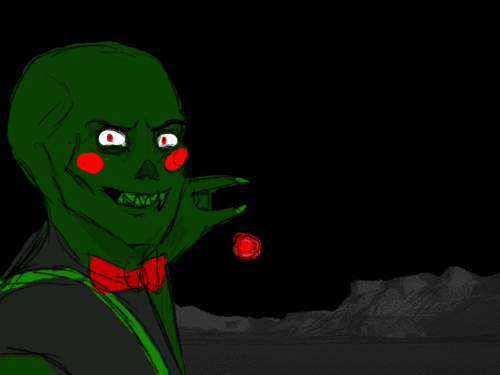 External References
Recent Videos
There are no videos currently available.
Facebook Comments