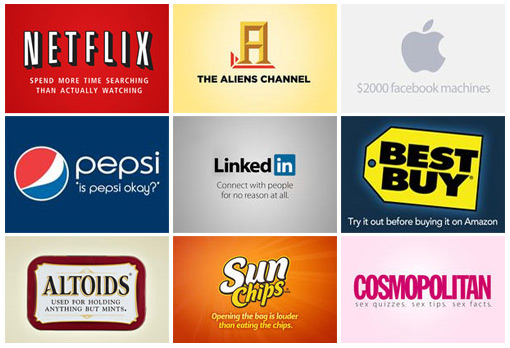 Check out these honest reinterpretations of familiar company slogans made by graphic designer Clif Dickens.


Submit your favorite Halloween costumes and carved pumpkins with #halloween2013!


So how's that first week of school going so far? Browse our epic collection of advice animal characters in the world of academia, some of whom you've most likely already run into.


Ever since Australian rugby player David Williams's planking stunt in March 2011, photo fads have found a special place in the sports world. Check inside to browse the best of sports photo fads!


Click through to find out what people think about this year's E3 presentations so far!


Check out @Darth's children's book cover parodies powered by the Twitter hashtag #NSAKidsBook.


Check out artist Lauren Kaelin's meme-themed painting series Benjameme.