PROTIP: Press 'i' to view the image gallery, 'v' to view the video gallery, or 'r' to view a random entry.
This submission is currently being researched & evaluated!
You can help confirm this entry by contributing facts, media, and other evidence of notability and mutation.
(W.I.P.)
About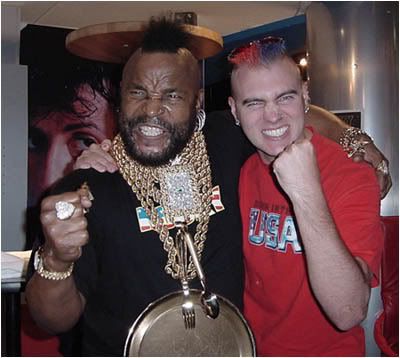 Sean Patrick Reiley, better known by his nickname Seanbaby, is a comedy writer most famous for his self-named website Seanbaby.com[1], as well as his reviews in the video game magazine Electronic Gaming Monthly. His site was one of the first humour based sites on the internet to become notable, with famous webcomic author Shaenon K. Garrity stating 'I've said this before, but Seanbaby was the first person to think of being funny on the Internet and actually succeed'.[3]
The Site
First started in 1999, the site was one of the most influential comedic websites on the internet, featuring many types of humor which would become hugely popular online over the next couple of years, including humourus caustic reviews of bad video games, features on unusual and cheesy forms of media from the 80's and exagerated acts of manliness and badassery, written in a profanity and insult-laden style utilizing overly detailed metaphors and long rambling sentences. Although articles on the site have for the most part stopped since 2005, he currently works as a columnist for Cracked, writing articles very similar in style to the ones on his site[2].
Notable Site Features
Search Interest
Due to Seanbaby's internet fame being at it's peak pre-Google Insights, search interest in Seanbaby has gone down over the years, but has never died down completely.
External Links
[3]Narbonic: Director's Commentary – September 26th – October 1st
Recent Videos
There are no videos currently available.
Recent Images
There are no images currently available.
Facebook Comments