PROTIP: Press 'i' to view the image gallery, 'v' to view the video gallery, or 'r' to view a random entry.
Warning: This page contains material that may be considered not safe for work.
Work in progress. Feel free to request editorship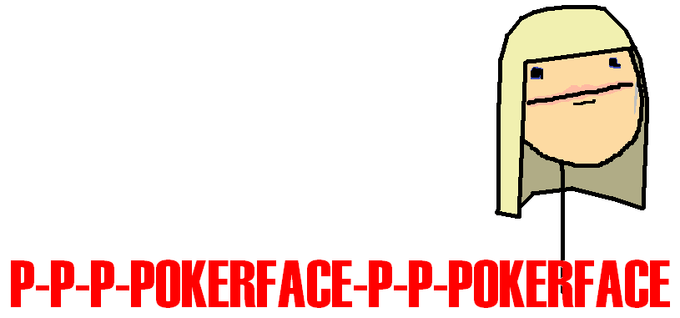 About
Poker Face is a 4pane exploitable series illustrating mostly awkward and sometimes embarrassing social situations experienced by the main character, who always responds with a blank expression and a caption that reads "poker face."
Origin
First appearing in 2010 on 4chan's /b/ forum, this Rageguy spin-off series was most likely forced in its development as part of /b/'s routine 4pane frenzy.
Blank Exploitable



Another form of poker face has been spotted on reddit.



Search Insights
Spread and External Links
May 29, 2010 thread created at Reddit
October 1, 2010 pokerface was spotted on Regretful Morning
September 1, 2010 pokerface on rageguy.com!
November 14, 2010 tumblr version on poker face posted on tumblr


Facebook Comments