PROTIP: Press 'i' to view the image gallery, 'v' to view the video gallery, or 'r' to view a random entry.
About
Sakurafish is a daily dose type image mainly posted on 4chan's /a/ (Anime & Manga) and /jp/ (Otaku Culture) boards. The image depicts the character Sakura, one of the main female heroines from the Fate/Stay Night visual novel, forcefully biting into a fish.
As early as 2007, 4chan users have attempted to post the image on such a regular basis that even those that initially hate it will eventually grow used to it and like it. Due to this, threads featuring Sakurafish are commonly accompanied with the text "I'm going to post this every day until you like it." Although initially seen as a widespread trolling mechanism in 2007 and 2008, by 2009, users began to embrace the image, using it in photoshop threads.
Origin
Sakura Matō (shown below, left) is one of the three main heroines in the visual novel Fate/Stay Night[1] by Type-Moon released in 2004. That year, Fate/Stay Night was the highest-selling visual novel on adult games retailer Getchu.com, resulting in a large fan following which also spread to the western web.
The earliest version of the Sakurafish image was posted in a collection of images of the character[3] on the South Korean search portal Naver[5] on October 6th, 2006 (shown below, right). The watermark on the image in the post traces the creator back to Naver blogger yoow889.[4] The first archived instance of a Sakurafish thread was posted to 4chan's /a/ board on February 7th, 2008[2], as earlier threads had not been saved
Spread
In May 2011, a 4chan user with the tripcode !Fish2Mlhz2[6] began posting the Sakurafish image daily on /a/ (shown below). As of June 29th, 2014, the user is still active.[7] When other users attempt to post the image, some posters will call them out for not using the tripcode.[8] In June 2013, the single topic Tumblr Every Day Until You Like It[12] was created, posting the Sakurafish image for nine straight days. As of August 2013, dozens of mentions of Sakurafish have been archived on Foolz[9] and screenshots of these posts have appeared on FunnyJunk[10] and Tumblr.[11]
Notable Examples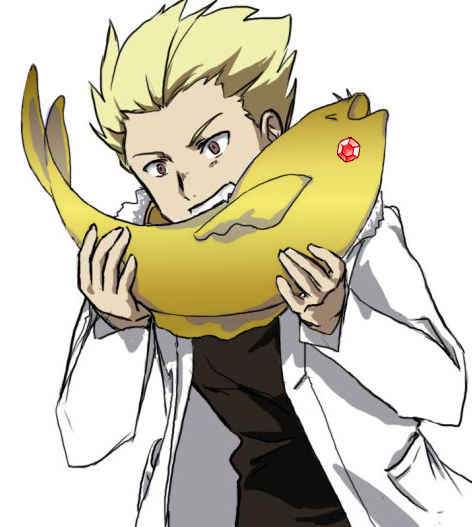 Every Day Until You Like it
Throughout 2007, the catchphrase "I'm going to post this every day until you like it" became associated with troll posting and other images, including Apples Bear. Even though sakurafish threads were still the most common amongst the posts, other recurring topics often involved disturbing content such as gore or images intending to aggravate other users like the King of Get. Outside of 4chan, the phrase was used on a German Quake forum[13] and YTMND[14] that year.
Search Interest
Though search for "Sakura Fish" began to pick up in December 2007, the results also include searches for restaurants that serve fish with Sakura, the word for "cherry blossom," in their name.
External References
Recent Videos
There are no videos currently available.
Facebook Comments