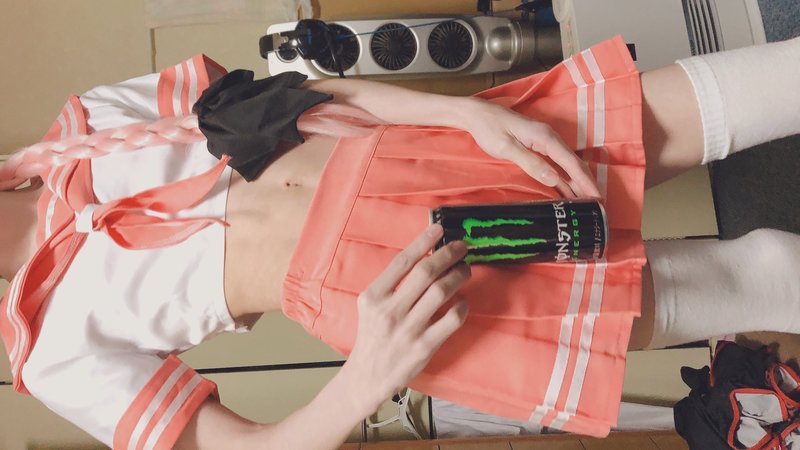 Warning: This page contains material that may be considered not safe for work.
About
Astolfo Monster Cock refers to a series of photographs featuring Twitter cosplayer Kotomitako cosplaying as the character Astolfo from Fate while holding a can of Monster Energy near their penis for scale. The post led to numerous memes and fan art in the following days, often featuring cans of Monster, and made the hashtag #Astolfo trend on Twitter.
Origin
On February 10th, 2021, Twitter user @kotomitako[1] posted a series of photos in which they showed off their penis alongside a can of Monster Energy and a bottle of Lemon drink while cosplaying as Astolfo from Fate, followed by a reply showing the bottle being 20 centimeters (7.8 inches) tall (shown below). Following the large influx of replies, the account was privatized on February 14th.

Spread
A few days after the tweet was posted, on February 13th, the sudden spike in attention to the tweet resulted in the hashtag #astolfo becoming trending on Western Twitter after it was trending on the Korean Twitter the day prior. This also didn't go unnoticed to Faye Mata, voice actress and the voice of Astolfo in the English dub of Fate/Apocrypha, who noticed this with initial glee prior to being informed it was due to kotomitako's tweet.[2] The initial tweet managed to gather over 15,900 likes in the following day, with the subsequent replies as they learned about the tweet also each getting around 5,000 likes on average.

Various Examples






External References