PROTIP: Press 'i' to view the image gallery, 'v' to view the video gallery, or 'r' to view a random entry.
This entry has been rejected due to incompleteness or lack of notability.
To dispute this DEADPOOL flagging, please provide suggestions for how this entry can be improved, or request editorship to help maintain this entry.
About
Sexually Oblivious Rhino is an advice animal image macro series featuring a portrait of a rhino on purple background. It can't understand sexually references in puns. It replies like a ten-years-old kid who doesn't know sex.

Origin

According to Google custom search, Sexually Oblivious Rhino Memegenerator page exsisted since at least August 21th 2009

Notable Examples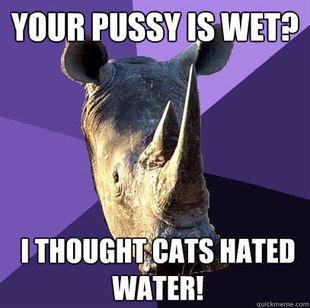 Recent Videos
There are no videos currently available.
Facebook Comments